Trump Names New National Security Advisor – And Democrats Can't Stop Donald This Time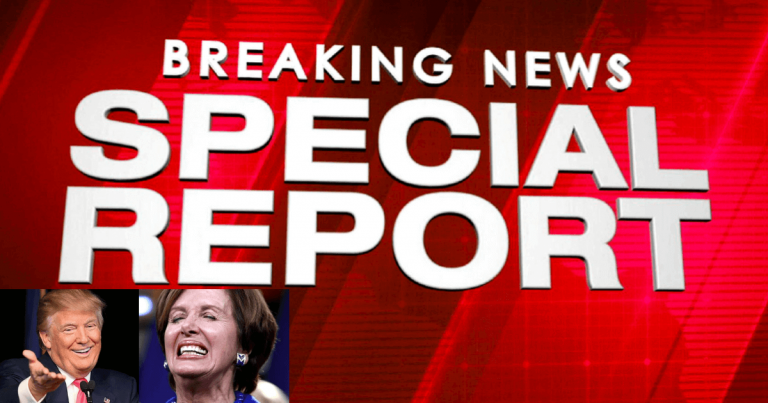 Democrats would stop Trump's pick in a heartbeat – but they can't!
President Trump is already replacing John Bolton as his National Security adviser.
It was only last week when we learned Trump kicked Bolton to the curb—after his policies clashed with the President's plans.
The media and the left have speculated on who Trump would appoint to the role.
Now we know for sure—and it's a high-profile choice!
From CNBC:
President Donald Trump named Robert O'Brien as his national security advisor on Wednesday, eight days after the abrupt departure of John Bolton…

He was assigned by Trump to help free rapper A$AP Rocky, who was detained in Sweden…

In selecting O'Brien, Trump said: "I have worked long & hard with Robert. He will do a great job!"
Looks like Trump has picked a man with impeccable experience and credentials. Robert O'Brien will be his new National Security Adviser.
Ordinarily, Donald's choice would come with plenty of hurdles, as Democrats would try to delay appointments and slow down Trump.
The good news? Democrats can't do a thing about this appointment.
From CNBC:
The national security advisor does not require Senate confirmation. The position comes with a staff of hundreds of specialists from the Pentagon, State Department and U.S. intelligence agencies.
Boom! I guess Democrats will be rushing to Twitter to complain about this appointment.
As they do with most of what Trump does. But thankfully, this role does not require the endless red tape senators love to throw at the president.
O'Brien will be advising the president on major policy issues that will affect our security and safety.
This comes at an important time with problems in the Middle East with Iran.
Of course, Democrats would have loved to get someone in there like James Comey. A man who puts politics and personal agendas ahead of the good of the country.
Thankfully, this time, they've been foiled.
SHARE if you think Trump is keeping American great!
Source: CNBC