After Trump Visits New CA Border Wall – Donald Upsets Democrats, Puts His Own Seal On It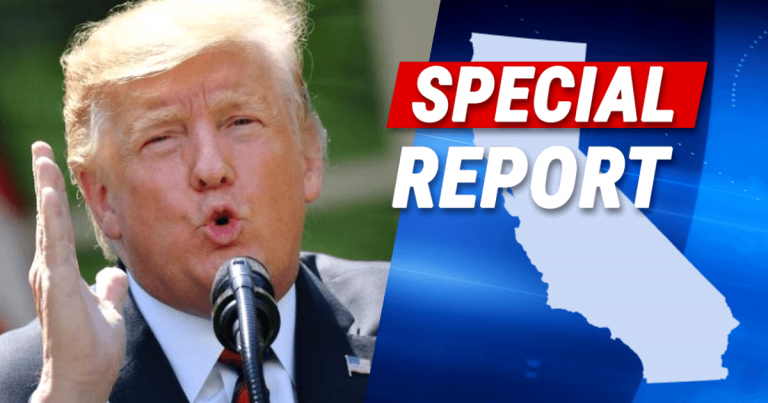 Democrats did not expect him to whip this out – and now they're triggered!
President Trump has been making progress on the Southern border—and he just showed it to the world.
The media wants to bury any updates on the border situation. Why? Well, Democrats have spent years obstructing Trump's attempts to secure our border.
But this week, the president went down to California and showed off the progress he's made on the wall.
From Twitter:
GREAT progress on the Border Wall! pic.twitter.com/TvOYxgsBSv

— Donald J. Trump (@realDonaldTrump) September 19, 2019
Did you see what Trump did? In order to "put his seal on it," Donald went an extra step to show his approval. He signed his name to it.
From Breitbart:
One worker told Trump of a tradition of workers signing the wall if they worked on the wall.

"I'll sign it," Trump said, and went to the wall and signed the steel barrier with a marker before encouraging other officials present to do the same.
Why shouldn't he sign his name? This project exists because of his determination.
Against all odds, President Trump put the well-being of Americans first.
Defying the opposition party—which seems to want open borders more and more—Trump found ways to get the funding and build the wall.
These new barriers are here because he didn't back down.
And because the American people spoke loud and clear.
The administration has plans to construct more border protects throughout next year. More and more of our border is being secured.
It will keep our border safe and help Border Patrol do a better job of defending our country.
All we need now is for Congress to stop dragging its feet and fund the rest of it!
SHARE to thank Trump for building the wall just like he promised!