Trump Sideswipes Obama And Congress – Demands 3 Major Investigations Into Their Closets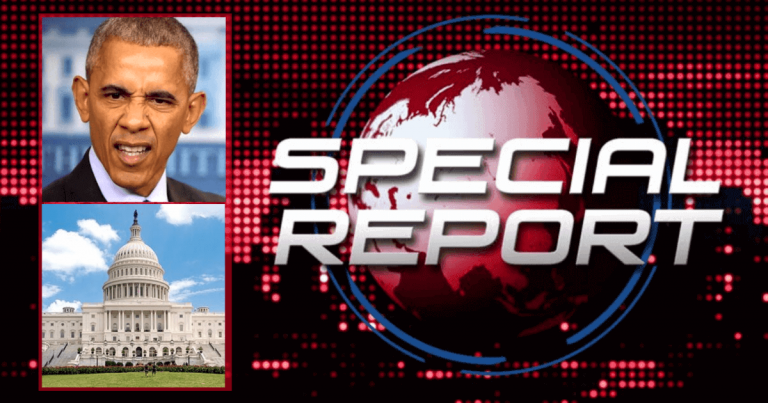 Donald just swung Barry's closet wide open – and Congress too!
It seems like the Democrats like to pick and choose what they should investigate. And Trump has had enough.
He called out the massive amount of money Democrats wasted on their Muller investigation.
They blew through your money in the hopes of taking down your president. But they came up with nothing.
From Twitter: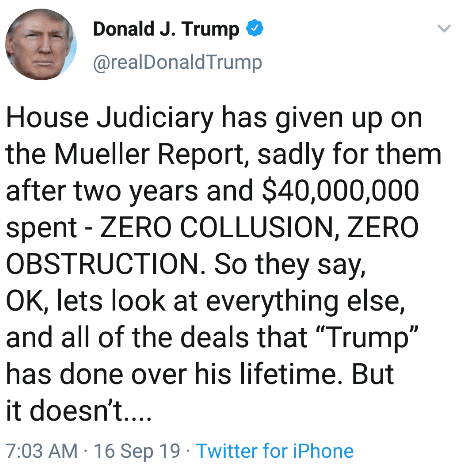 "House Judiciary has given up on the Mueller Report, sadly for them after two years and $40,000,000 spent – ZERO COLLUSION, ZERO OBSTRUCTION. So they say, OK, lets look at everything else, and all of the deals that "Trump" has done over his lifetime. But it doesn't…"
Crazy how Democrats can waste $40 million on a pointless investigation. And never get called on it.
Imagine if you spent $40 million at your job and produced nothing. You'd not only get fired, but your company would probably sue you to get back the cash!
Why don't we do that with the Democrats?
President Trump goes on to demand investigations into deals that will raise many eyebrows.
Democrats should be getting nervous.
From Twitter: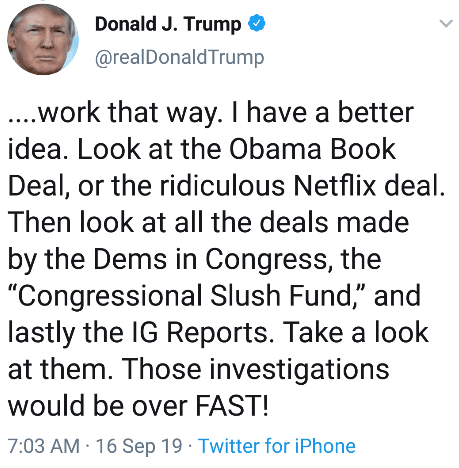 "But it doesn't work that way. I have a better idea. Look at the Obama Book Deal, or the ridiculous Netflix deal. Then look at all the deals made by the Dems in Congress, the "Congressional Slush Fund," and lastly the IG Reports. Take a look at them. Those investigations would be over FAST!"
Woah. President Trump calls out all the deals Democrats in Congress make when they leave office. He includes the huge deals Obama got after he left the White House.
Think about it. If Obama was really working for the American people, why is he now getting a major payday… from huge corporations?
And why are Democrats in Congress always cashing in after they leave?
Let's face the facts, gang. Obama and these congressmen don't seem to be putting Americans first. They played the country for chumps, as they helped global elitists get rich and powerful.
They weren't really helping America's poor and working classes. They only made deals with powerful companies. We see them reaping the harvest after they leave government.
Trump also points out the "Congressional Slush Fund," most likely referring to the money (tax dollars) congressmen and women use to pay off staff after being harassed. How nice.
And of course, he wants the DOJ to look into the IG findings on James Comey. They made it clear that Comey did some really bad stuff by leaking info to the press.
The wrongdoings by the elite in D.C. are growing into a mountain. But where are investigations?
Democrats are looking high and low for things to hurt Trump with.
Yet they seem to think they can get off scot-free. Well, maybe not forever.
SHARE to help Trump get Obama and Congress investigated!