Trump Finds Obama's Last Legacy – Fast Tracks It To Supreme Court To Be Ripped Up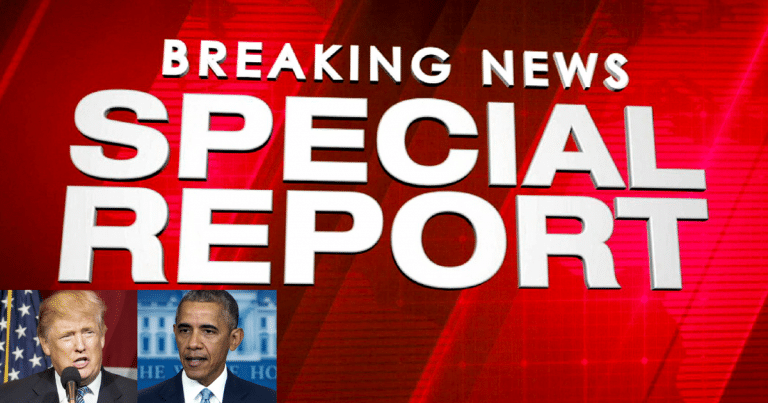 Barack's not going to like this – please make it happen Supreme Court!
Even liberals have to admit Trump's done quite a bit to dismantle Obama's legacy.
In fact, many say all the major achievements of the Obama era have been erased. All in just the first two years of Trump's administration.
All of them, but one. There was still one massive mistake Obama made. One that still creates many problems in our country.
The good news is, this mistake is going straight to the Supreme Court.
I wonder how they'll vote?
From Twitter: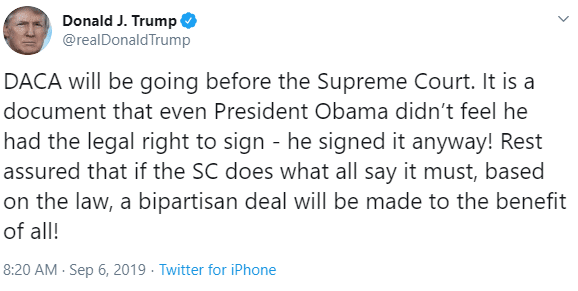 "DACA will be going before the Supreme Court. It is a document that even President Obama didn't feel he had the legal right to sign – he signed it anyway! Rest assured that if the SC does what all say it must, based on the law, a bipartisan deal will be made to the benefit of all!"
President Trump announced on Twitter that the Supreme Court will be deciding on DACA.
DACA, you might remember, wasn't even a law. Trump has urged Congress time and again to craft real legislation to provide a permanent solution to this policy.
Congress, as usual, refused to work with the president.
Now it seems that the Supreme Court will decide if this "memo" can actually be considered a Constitutional policy.
Spoiler: they won't.
Obama exploited this situation, finding gaps in our system to help the Democrats. It was all a ploy to add voters to our rolls.
It was never about helping children in need.
Obama thought he could create enough chaos in our government that liberals could exploit for decades to come.
He didn't count on Donald Trump becoming the next president and restoring power to the American people.
Because Congress refused to deal with DACA and provide much need reform, the SCOTUS will make the final decision.
It will have serious consequences for our country for years to come. But I have a feeling the conservative majority will make the right decision.
SHARE if you think the Supreme Court should rule in Trump's favor!
Source: Twitter