After Pelosi Files For Impeachment – Trump Is Surrounded In Oval Office By 50 Pastors And Worship Leaders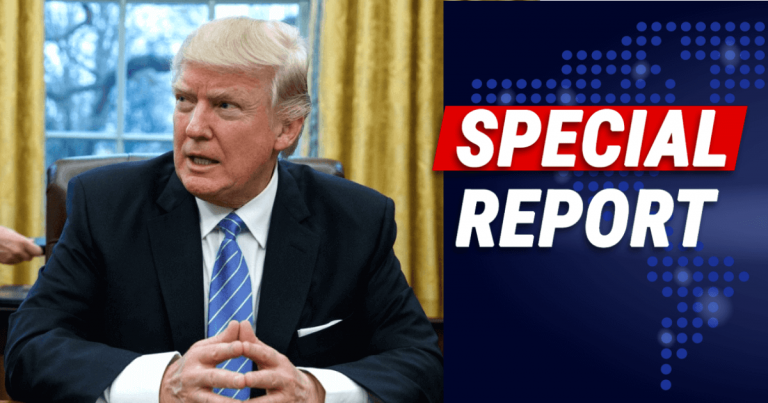 What a scene – Donald is surrounded!
Donald Trump, and the Office of the President of the United States, is clearly under siege by Pelosi and the Democrats.
Their impeachment scheme included no crimes. They've even admitted this is about beating him in the 2020 Election.
Some might say, they've joined forces with evil to take down the Leader of the Free World.
More than ever, patriotic Americans need to gather around and support the leader of our country. We need to fight against injustice and anyone that seeks to destroy our democracy.
And that's just what a huge group of pastors and worship leaders did at the White House.
From Fox News:
Prominent Christian pastors and worship leaders prayed over President Trump in the Oval Office last week, as he told them he needs prayer now more than ever amid the intensifying impeachment probe on Capitol Hill.

About 50 worship leaders from across America gathered for a faith briefing Friday organized by Paula White-Cain, the president's personal pastor and special adviser to the Faith and Opportunity Initiative in the White House.
Wow. When did we ever see fifty prominent pastors and worship leaders enter the Oval Office to pray for other presidents?
But this isn't the first time Donald Trump has sought the prayers and support of Christian leaders.
Throughout his administration, President Trump has defended and fought for our First Amendment religious rights.
He's pushed back the progressive, secular agenda in our government aimed at Christians and people of faith.
It's only fitting that many Christian leaders join with him to pray for his leadership and administration.
Recently, Nancy Pelosi made the claim that she prayers for the president. Do you believe that?
Something tells me that if you pray for someone, you show them support and kindness. That's far from what we're seeing from the Speaker.
But the rest of us can do what she refuses and help the president—right now!
SHARE to encourage everyone to pray for President Trump!
Source: Fox News