President Trump Overturns Obama Ban – Donald Is Bringing Nuclear Back To The Globe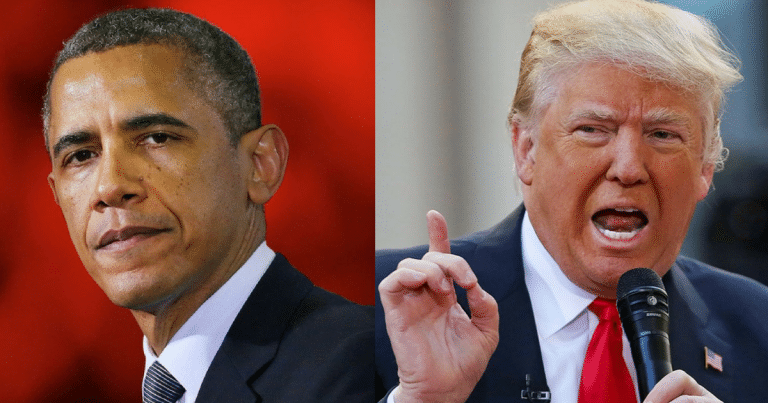 President Obama foisted many regulations onto our industries. He claimed it was to make the planet "greener." Instead, it hampered businesses around the world.
President Trump has spent the last four years rolling back Obama's strict regulation. It has sparked renewed innovation and success, here and overseas.
And now, he's about to take the lid off of what may be our cleanest energy source.
From Washington Examiner:
The Trump administration is rescinding an Obama-era ban on the federal government providing financing for civilian nuclear energy projects abroad, the Washington Examiner has exclusively learned…

The new policy is geared toward promoting smaller and cheaper advanced nuclear reactors under development in the U.S.
President Trump is preparing to roll back an Obama-era ban on federal support for nuclear energy projects.
This new policy aims to support small and cheaper nuclear technology. These reactors are under development in the U.S. and could be implemented (i.e.: sold) to other countries.
Our Take:
Why would anyone want to eliminate sources of energy, if they can be implemented effectively and safely?
Obama (and many Democrats) hated coal, oil, and nuclear energy. His regulations nearly killed the coal and nuclear industries.
What did he expect us to use to generate power? Wind and solar? Those are far from being ready for prime time.
How did Obama expect to charge that phone of his? Magic wishes?
Nuclear power has come a long way since the 1950s, mind you. American companies are leading the charge on small, safe nuclear reactors.
Imagine the potential! American companies exporting power around the globe. Instead of developing nations being dependent on oil (from foreign powers), they can enjoy sustainable power.
Shouldn't that have been a goal for the Obama administration?
Ironically, all the regulations from Obama made the U.S. (and many other countries) very dependent on oil from the Middle East (or was that the goal all along?).
This new move will bring more options to countries around the globe. And a big boost to American businesses.
SHARE to thank President Trump for canceling another Obama policy.
Source: Washington Examiner