Trump Heaps Rare Praise on GOP Opponent – Says He Might Even Hire Him If He Wins in 2024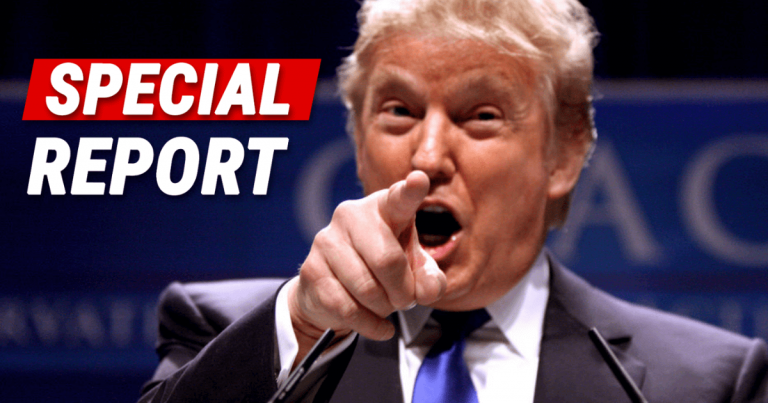 What's Happening:
This presidential cycle is setting up for a challenging primary season for Republicans. Whoever emerges as the GOP nominee will have a pool of fierce competitors that may provide the foundation for a strong support team.
Donald Trump is leading the pack in the GOP primary race and he's already looking ahead to who might help him create a winning team in his next term. One candidate is standing out to Trump and the former president let the world know just what he thinks about his competitor.
From Fox News:
Former President Donald Trump praised Sen. Tim Scott, R-S.C., and said the 2024 candidate may be a good fit in Trump's own administration if he wins the White House.

"I think he's a very good guy," Trump said.
That's strong praise for Sen. Tim Scott (R-SC) from the man who has destroyed every primary campaign challenger in the past. Scott has emerged as a conservative leader among Republicans who stands against the authoritarian regime of the current president.
Trump, who rarely praises challengers, talked about policy successes he had with Scott creating opportunity zones during Trump's presidency. Trump said these successes didn't get much media attention (no surprise there) and he described his work with Scott as "one of the most successful economic development things ever done in this country.
Don't expect Trump to go easy on any challenger in the race for the presidency. And Scott made it clear publicly that he isn't running for "second place." That competitive dynamic could play into Trump's favor as the primary cycle rolls forward.
Trump left open the possibility of Scott being a part of his team (and maybe even more challengers) with some added praise.
From Fox News:
"And Tim is very good," Trump said. "I mean, I could see Tim doing something with the administration, but he's in right now campaigning…. But Tim is a talented guy, and you have other very talented people."
Trump has previously ripped challengers to pieces politically and personally. He hasn't let up on Florida Gov. Ron DeSantis who he believes betrayed him by entering the presidential race.
The comments from Trump about Scott and "other very talented people" have us wondering if Trump is mellowing a bit. Does he now understand that creating a circle of like-minded Republicans will help him if he regains the White House?
Let's hope the Republicans' campaigns are vigorous to the point that the best candidates rise to the top… and then form an unstoppable team to win the presidency.
Key Takeaways:
Donald Trump praises GOP contender as election heats up.
Former president sees "talented people" competing against him.
GOP candidate pool needs tough team to win back the White House.
Source: Fox News