Shock Trump Prediction Stuns Liberal Host – And The Audience Freaks Out Over This 2024 Guess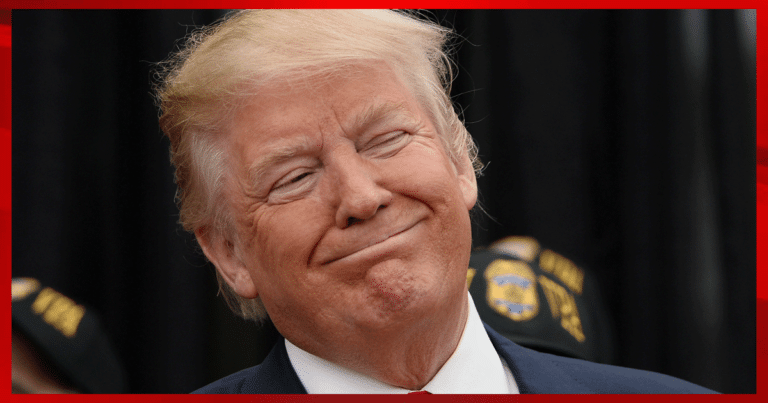 What's Happening:
Add this to your "Democrat's pipe dream" list.
Most of us believe that the left is throwing indictment after indictment against Trump because of the 2024 Election. That much is obvious to many of his supporters, and even recent polls show voters believe Democrats are only doing this to derail Trump's campaign.
Plenty of legal experts have speculated on what might happen if a presidential candidate–or, a president-elect–is indicted.
But anyone with half a brain knows these cases won't end up accomplishing what the left wants. Even so, one liberal podcaster, with seemingly even less than half a brain, proved to all of us what these indictments are really about.
But even his co-host was shocked…
From Fox News:
Podcast host and NYU professor Scott Galloway boldly predicted that Donald Trump won't end up running for president in exchange for a plea deal during an episode of the "Pivot" podcast on Friday.

During Galloway and Kara Swisher's podcast, Swisher asked her co-host about his prediction.

'I think President Trump is not going to run for president under the auspices of a plea deal,' Galloway said, before Swisher loudly exclaimed, 'What?!'

'Where is that coming from?' she continued in a clip flagged by Mediaite. 'No one says that stuff.'
Wow. We often say the left underestimates Trump and now, you have the proof: Liberal NYU professor and podcast host Scott Galloway claimed that Trump will drop out of the race as part of a plea deal over his recent indictments.
Apparently, even his co-host, Kara Swisher, was shocked to hear this. Many others were, too.
In reality, this is exactly what Democrats are hoping for. Why else have they thrown so many wild charges against Trump? They want to bury him in accusations, hoping he will just throw in the towel and end his campaign.
They really don't know Trump, do they?
Perhaps Galloway said this for the pure clickbait it would bring. Maybe he actually believes it. But you can only consider this if you really believe the charges against Trump are legitimate … and even legal experts find them a little questionable.
Trump is hated by the left because he actually puts Americans first. But liberals think he's everything they accuse him of being: an arrogant tyrant who is running for his ego. Sure, a man like that would take a plea deal to get out of trouble (see: Hunter Biden). But that's not Trump.
And Galloway is a grade-A idiot for saying this.
Key Takeaways:
A liberal host claimed Trump will drop out of the race as part of a plea deal.
Democrats have thrown numerous charges at Trump to derail his campaign.
Most Americans believe the indictments are politically motivated and hold no water.
Source: Fox News