After Donald Trump Draws 20,000 At Rowdy Rally, Joe Biden Is Forced To Use Seat Fillers To Fill 100-Seat Venue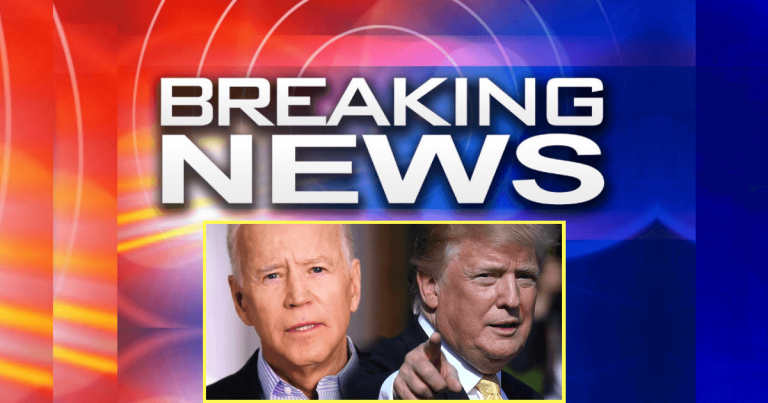 The media is silent on Joe's cover for his "rally."
Say what you will about Donald Trump, the man can draw a crowd. Rarely does he hold an event where tens of thousands don't show up.
In fact, most of the time, people wait in line for days before a rally. When he announced his re-election campaign, he packed Orlando's Amway Center with a whopping 20,000-strong crowd.
Americans of all stripes are pumped to see Trump—and get him re-elected.
How is it going on the other side? The left-wing media says Biden is leading in the polls. Oh really?
What's going on when he arrives at events? Are there tens of thousands of guests? Are people waiting in line?
Not quite.
From The American Mirror:
A "progressive media company" is calling out former vice president Joe Biden's campaign for struggling to fill 100-seat venues, and using seat fillers to pack the house when folks neglect to show…
And they caught it on video. Check it out:
At a @JoeBiden campaign event in Nevada, Status Coup caught on video an attendee saying he was asked to be a seat filler.

"They said we need seat fillers. What is this the Oscars?"

FULL REPORT via @MarquisEaly: https://t.co/MiGbqHs1bZ pic.twitter.com/3g208C7Vuo

— Status Coup (@StatusCoup) July 22, 2019
The footage shows that 14 minutes before the event was set to start, more than 40 of the venue's 98 seats remained open.
Wow. That's sad. So few people showed up to see Biden at his latest event, they had to get "seat fillers" to make the place appear full.
And the place only seated 100 people.
Ouch.
Are we really going to believe Joe Biden is polling better than Donald Trump? Who are these pollsters talking to, rabbits? Are they ignoring the massive throng of Trump supporters, who wait all day (or days) to see him?
When Trump can pack an arena anywhere he goes—are we to believe Biden is going to best him?
Let's not forget Joe Biden was Obama's VP. Him running for president is like going back to those Dark Ages. A time when health insurance was crashing and jobs were bleeding to other countries.
Remember, Obama watched as blue and white collars jobs went overseas. He passed so much regulation, entire industries were dying.
His policies at the border resulted in more death and instability. All that and more will happen, if Biden is elected.
The American people aren't stupid. We know that Biden is Obama 2.0. Why would we shackle ourselves to a man like that?
Who is going believe polls that say he's in the lead, when he can't even get 100 people to show up at an event?
Meanwhile, Trump is scoring one win after another for the country. He is the one that brought unemployment to record lows. He's the one that helped see wages rise.
Americans know which side their bread is buttered on. With Joe Biden in the White House, we won't even be able to afford the bread!
SHARE if you think Biden doesn't stand a chance against Trump!
Source: The American Mirror