Trump rally sends Fox News soaring – They hit a record Saturday night audience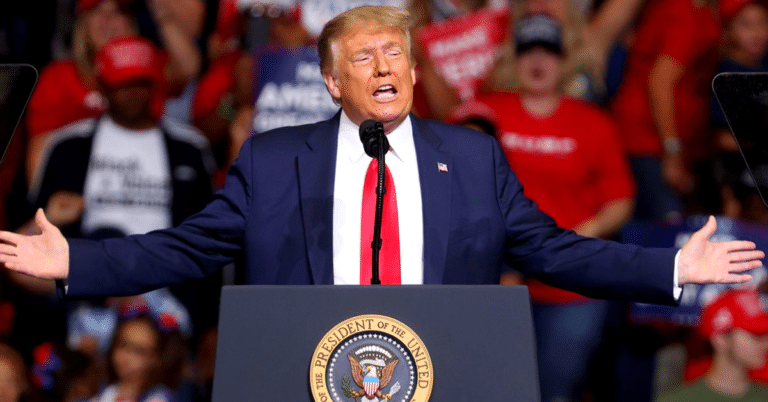 What's Happening:
Last weekend, President Trump held his first campaign rally since the pandemic lockdowns. Liberals warned for weeks that the event would "kill" Americans, hyping up the virus (despite ignoring it during protests throughout May).
When attendance was lower than expected, the media jumped on the news. They seemed to suggest that Trump supporters are losing interest in the candidate or have outright rejected him, despite numerous factors that prevented people from attending.
What the mainstream appears to be ignoring is that online viewership of the rally exceeded 6 million. And it appears the Tulsa rally gave Fox News its biggest numbers ever:
WOW! The Trump Rally gives @FoxNews the "LARGEST SATURDAY NIGHT AUDIENCE IN ITS HUSTORY". Isn't it amazing that virtually nobody in the Lamestream Media is reporting this rather major feat!
The media pointed to the approximately 6,000 in attendance as a sign that Trump is losing supporters. They dismissed Brad Parscale's report that over 1 million people requested tickets or how huge crowds had been waiting to enter the venue for days.
It appears numerous factors discouraged people from attending, including reports that protestors—even police—blocked the entrances.
Despite this, online outlets reported over 6 million views of the live event, just on YouTube alone. That did not include pay channels or cable news outlets.
President Trump is reporting that Fox News saw a significant spike in viewership. It appears that Americans across the country tuned in to the cable news channel to watch the president. While other networks refused to air the full event, Fox News did—enjoying unprecedented ratings.
This flies in the face with what the mainstream media has been saying: that the lockdowns and crises have eroded Trump's support. It appears after months of lockdowns, riots, and protests, Americans have not lost their enthusiasm for Trump.
Meanwhile, Democrats continue to murmur about the electability of their candidate, Joe Biden. Despite polls citing his advantage, it appears the man cannot muster the energy to run a real campaign.
Key Takeaways:
The Trump rally in Tulsa brought in a record number of viewers for Fox News on a Saturday night.
The rally brought in over 6 million online views across numerous YouTube channels.
Despite a lower than expected attendance, the rally was viewed by millions of Americans.
Source: Twitter