Trump Calls For New 'Red Flag' Laws, Puts The Safety Of Our Citizens Before Political Correctness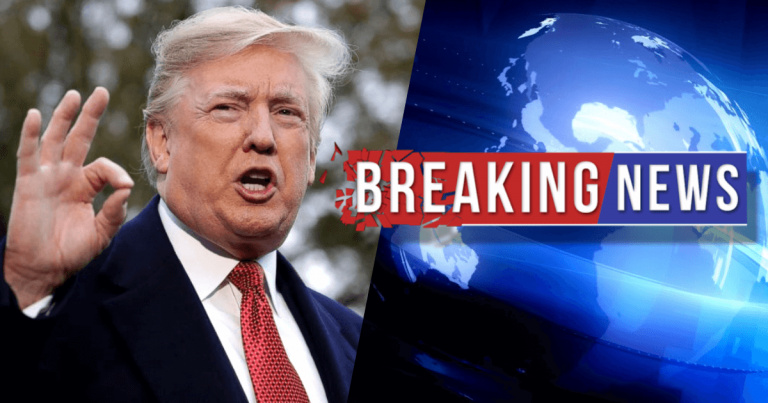 Democrats didn't expect this – Donald's taking fast action!
President Trump puts American citizens first, despite what you hear from the media every day.
He has often made citizen safety a priority throughout his tenure, and that's a big reason why millions voted for him.
Now, in the wake of two terrible events this weekend, Trump is taking action.
But he's not going after the 2nd Amendment, either. He's not about to ignore the Constitution of the United States.
No, Trump would much rather target the source of these awful occurrences … and that source doesn't involve firearms.
Rather, it involves mental illness.
And that's precisely what our Commander-in-Chief wants us to look out for with his new "Red Flag" proposal.
Via Breitbart:
"President Trump called for Red Flag laws Monday morning during remarks on the Texas and Ohio shootings."
These "Red Flag" laws are also known as "Extreme Risk Protection Orders," which is designed specifically to protect innocent civilians and pinpoint the causes of erratic, violent behavior.
The idea is to be proactive; to determine the root cause of such evil behavior and address it before people lose their lives.
Trump wants us to develop tools that can help spot such behavior well ahead of time:
"I am directing the Department of Justice to work in partnership with local, state, and federal agencies–as well as social media companies—to develop tools that can detect mass shooters before they strike."
The President cited the Parkland shooter from 2018: there were plenty of red flags given his behavior prior to the shooting. But nobody did anything.
This is what we have to combat. This is the problem.
It's not about gun laws because crazy people are going to do crazy things, with or without guns. And they can be stopped… if we know what to look for.
That's the key: parents, teachers, and authority figures must be on the lookout for warning signs; i.e., red flags.
And as Sen. Lindsey Graham said, "it's time to do more than pray."
Legislation must be passed that can empower states to stop – and help – those who could be a danger to themselves and others.
These are mentally ill people we're talking about, not wacky gun-toting nationalists.
And Trump wants to fix the problem, despite what Democrats might say. And this is why we love Trump's "citizen first" plan!
SHARE if you think Trump's Red Flag laws make perfect sense!
Source: Breitbart