Trump Sounds Off on Supreme Court Ruling – Donald Declares It's "A Victory for the Rule of Law, a Victory For Life"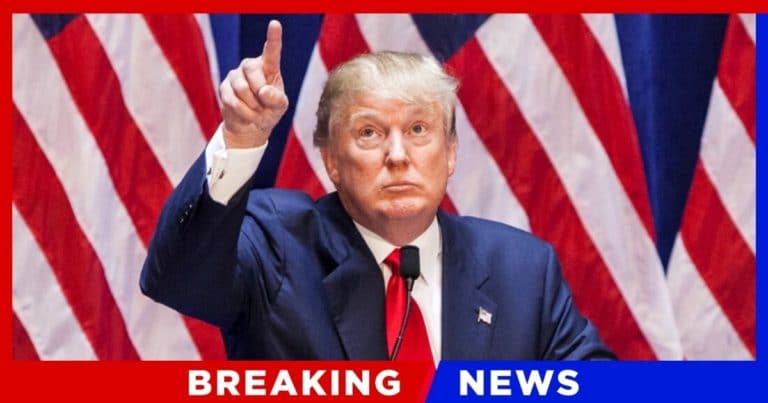 In the wake of the historic Supreme Court Roe v. Wade ruling, both sides are speaking out. Democrats are bemoaning the loss of a "Constitutional right" while Republicans are celebrating a moral victory.
In some states, Democrats are already passing laws to enforce abortion rights, while at the same time slamming pro-life supporters.
As for former President Donald Trump, he was expected to release a strong statement after the SCOTUS decision — and at a rally in Mendon, Illinois, he didn't disappoint.
Trump's words might be some of the strongest we've heard yet, which should come as no surprise.
To kick off the "Save America" rally, #45 immediately referred to the high court overturning Roe v. Wade, saying it's a victory for both the rule of law, and life. But Trump certainly didn't stop there.
45th President Donald J. Trump celebrates the overturning of Roe v. Wade "…and above all a victory for life!" pic.twitter.com/kL1k0xfjWy

— RSBN 🇺🇸 (@RSBNetwork) June 26, 2022
Trump praised conservatives in the pro-life movement who have worked hard over the decades to get this decision overturned. And he added that their prayers "have been answered."
The former POTUS made his contribution to the cause clear as well:
If it hadn't been for Trump nominating some pro-life Justices to the Supreme Court, this overturn likely would've never happened. That was a campaign promise Trump made back in 2016:
As the candidate in 2016, You remember that?

I promised to nominate judges and justices who would stand up for the original meaning of the Constitution and who would honestly and faithfully interpret the law as written.

We got almost 300 federal judges, and three great Supreme Court justices confirmed to do exactly that.
Trump said he was proud of the Court for being "courageous" enough to overturn the rule, and that it should've been done "many, many years ago."
And while Blue states are racing to protect the "reproductive rights" of women, many Red states – like Louisiana – have already taken steps to basically outlaw abortion.
Right now, left-wing politicians and citizens are blaming the conservative-leaning Court, and some – like Rep. Alexandria Ocasio-Cortez – have accused the Justices of "lying." This is an "impeachable offense" to them.
The divisive nature of Roe v. Wade means the two Parties are likely going to be farther apart than ever before — and the upcoming midterms most likely will be highly contentious.
But for the time being, champions of life will continue to celebrate a hard-fought victory, and one they've been striving toward for nearly 50 years.
Key Takeaways:
Former President Donald Trump issued several powerful statements in response to SCOTUS overturning Roe v. Wade.
Trump called it a "victory for the rule of law, and a victory for life."
The former POTUS also said that it happened partly because he kept his campaign promise in 2016 to nominate pro-life Justices.
Source: Breitbart