New Dug-Up Videos Of Schiff And Bolton Could Derail Democrats – President Trump Declares The Impeachment Game Is "Over"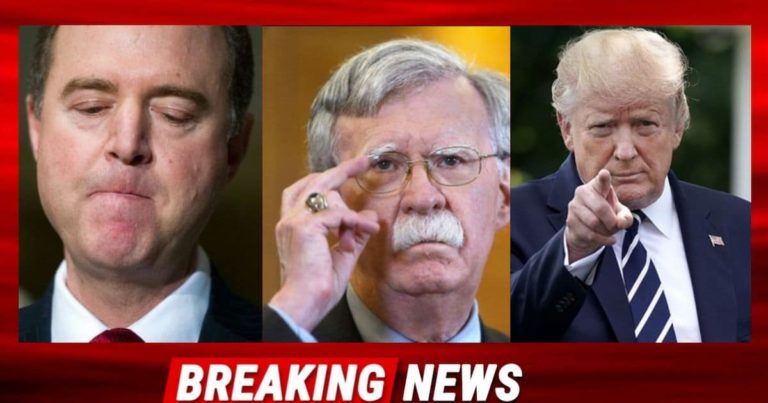 The Senate impeachment trial is in the home stretch.
And right now, Republicans and millions of Americans are hoping for a speedy acquittal of President Donald Trump.
Our Commander-in-Chief doesn't seem too concerned, though.
In fact, he's pretty happy about a couple old videos that just resurfaced online.
Trump himself found one; it's a string of video clips featuring former national security adviser John Bolton.
These clips cast suspicion on Bolton's recent claims. In his new book, he says Trump wouldn't release aid to the Ukraine unless they agreed to investigate the Bidens.
But in these video clips, there's no mention of any supposed "quid pro quo."
Bolton also says battling corruption in the Ukraine was a "top priority" for Trump.
Donald's reaction to all this? "GAME OVER"!
GAME OVER! pic.twitter.com/yvMa6bPqfy

— Donald J. Trump (@realDonaldTrump) January 29, 2020
Wow! That's gotta hurt the impeachment case for Democrats.
And it didn't end there:
Shortly after Trump posted the Bolton video, Fox News unearthed clips of Rep. Adam Schiff … and these could hurt even more.
In the clips Fox found, Schiff said Bolton had a definite "lack of credibility."
Worse, he said Bolton was gullible — that he was prone to "conspiracy theories"!
Based on these videos, I think everyone in America should question Bolton's legitimacy. Even Schiff questioned it.
So why should we start trusting him now?
SHARE if you think John Bolton's credibility is basically nonexistent!
Source: Fox News