Trump Scores 3 Mammoth Victories For American Workers – Here's What The Media Won't Tell You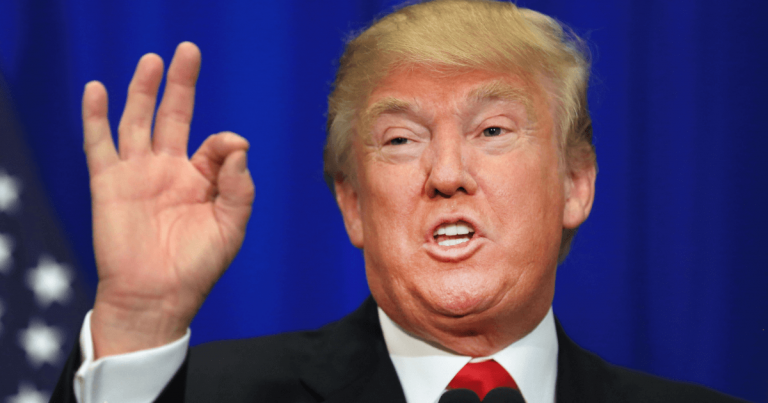 This is fantastic!
The liberal media and their "experts" claim Trump's economy isn't that great as we think.
Or that it was really Obama's success. One or the other, guys!
The truth? Because of President Trump's policies, he's given the average Americans 3 huge boosts.
From Breitbart:
President Trump's tight labor market has given American workers huge wage, workplace, and employment leverage over employers, a new report details.
Thanks to President Trump, workers are actually in a great place. They have leverage over their employees, which has led to big gains.
Because of Trump's America First policies, workers are enjoying benefits in the areas of wage increases, workplace improvements, and employment leverage.
President Trump is working to bring more jobs back into the United States and reduce outsider workers from coming into the country.
That means companies need to hire Americans and keep their existing workforce. Employees can enjoy wage increases to keep them working there.
Companies are bending over backward to entice new American workers. That means offering whatever they can to get good, qualified, American staff.
This is a direct result of Trump's efforts to enforce immigration laws. With fewer workers coming from other countries (who always work for less) companies have no choice but to appeal to American workers.
Imagine that! Companies have to actually treat their Americans workers with respect and dignity—offering them good salaries, better workplaces, and more benefits.
Isn't that what we always wanted? Democrats have claimed to be pro-union and pro-workers. Yet their policies saw jobs bleeding overseas and more outsiders taking jobs from Americans.
Their higher taxes forced companies to lay off staff. And liberals' rampant regulations force companies to just shut down.
Hmm… maybe Democrats don't care about Americans, just their globalist overlords!
SHARE to thank President Trump for helping America's workers.
Source: Breitbart