Trump Scores "Clean Sweep" Victory – And It Happened in 1 Critical Swing State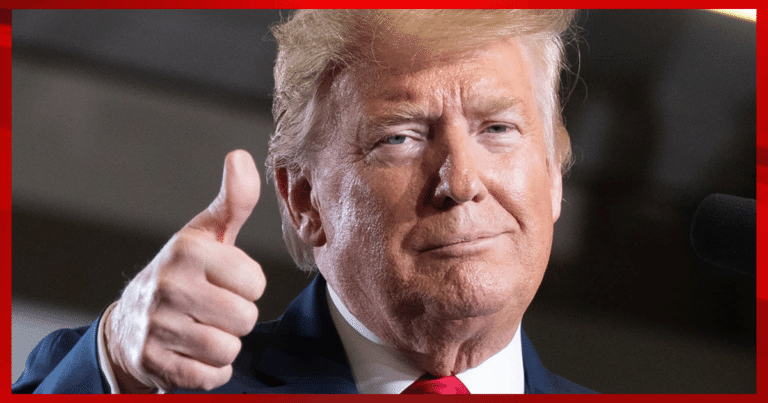 What's Happening:
We are months away from the primary elections. But it's clear the battle is heating up this summer. Many Republicans are vying for the nomination. Some of them are well-known figures, including former governors, ambassadors, and household names. But the biggest name of all you know well, former President Donald Trump.
The media has written him off, as they always have. And many corners of the Republican Party think it's time for new leadership. A big question is, can Trump win back those battleground states he lost in 2020–to ensure a solid victory over Sleepy Joe? Well, this news might reassure millions of Americans that he just might.
From Fox News:
Every member of the Michigan Republican congressional delegation is endorsing former President Trump for the White House in 2024, Fox News Digital has learned, locking in key support in one of the earliest GOP primary states.

Trump, who is currently leading the 2024 GOP presidential field, has received endorsements from Reps. Jack Bergman, Bill Huizenga, John James, Lisa McClain, John Moolenaar and Tim Walberg.

"We're proud to announce our full endorsement of President Donald J. Trump," the lawmakers said in a joint-statement to Fox News Digital.
This should have everyone sit up and pay attention, including Joe Biden. Trump received a "clean sweep" of every congressional delegate from the battleground state of Michigan. Every Republican serving in the House from the state is backing Trump's 2024 campaign.
Michigan is not only a key state for the primaries but a key state in the general election. Trump defied expectations in 2016 when he won the blue-collar state. But he lost it in 2020, with many people claiming "irregularities" and fraud. If Trump hopes to return to the White House, he'll have to perform some kind of magic in states like Michigan.
And it seems that is beginning to happen. Despite the state's hard left turn in recent years (thanks to socialist Gov. Gretchen Whitmer), every Republican congressman believes Trump can defeat Joe Biden.
Key Takeaways:
Trump received a "clean sweep" of every Michigan Republican congress member.
The delegates gave their full endorsement of Donald Trump for the 2024 Election.
Michigan is a key battleground state Trump won in 2016.
Source: Fox News