After Trump Demands Senate Impeachment Trial – He Releases List Of 3 Witnesses He Wants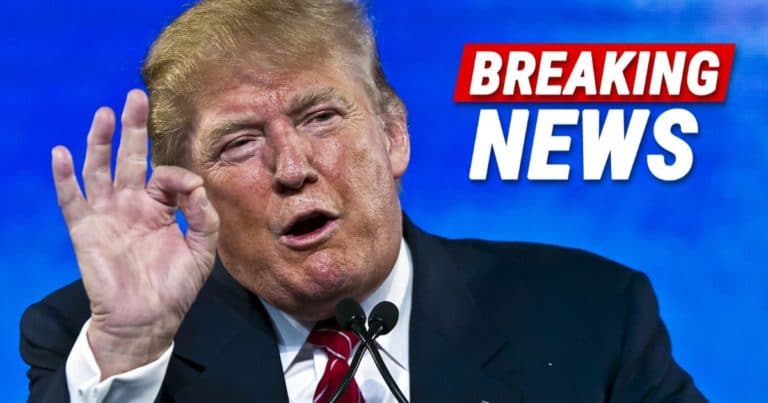 Democrats didn't think Donald would dare – but now we know what he's up to!
After months of swamp drama, Adam Schiff's impeachment hearings have come to an end.
You—and many others—were convinced that Democrats could not produce a shred of evidence to prove Trump broke the law.
And now that they have impeached a duly-elected President, and Pelosi is sitting on her hands and refusing to send it over.
But guess who is in favor of impeachment moving forward to the Senate? Donald Trump.
And he explained exactly why.
From Fox News:
President Trump, during a wide-ranging interview Friday morning with "Fox & Friends," called for a Senate trial… and pressed for House Intelligence Committee Chairman Adam Schiff, the whistleblower and others to be called as witnesses…

He stressed that Senate trial would provide the opportunity to call other witnesses — including Hunter Biden, whose dealings in Ukraine were at the heart of what he wanted investigated out of Kiev, and especially Schiff.
Trump wants a real trial to be held in the Senate. And you better believe Republicans will finally have their say.
You know that Schiff refused to let House Republicans have any input in his impeachment hearings.
He interrupted them during questioning, even prevented them from speaking. Talk about a sham.
But now, if Pelosi sends over the articles, Republicans are in the driver's seat. President Trump will be able to mount a defense.
And Republicans will be able to question anyone they like. And Trump declared the three people he wants to grill first.
Adam Schiff, Hunter Biden, and the whistleblower.
Oh boy! You know the fur's going to fly if that happens. Schiff claimed to have had no prior contact with the whistleblower. But news came out that his office did, in fact, communicate with this person.
Even to the end of his hearings, Schiff claims to have not even know who the whistleblower was. That's pretty hard to believe. Trump is demanding Schiff answer for his claims.
He also wants Hunter Biden to explain the nature of his business with Ukraine. Perhaps Trump wants to find out why Joe Biden was so keen on getting a man fired—who was investigating Hunter's company.
And then there's a whistleblower. This mystery person is the one who started it all. We know his complaint—which Pelosi used to justify this impeachment—was riddled with errors and inconsistencies.
He only had second-hand knowledge of the phone call. Yet Democrats used his complaint to plunge this country into chaos.
You better believe this man is going to answer for himself.
SHARE if you want Hunter, Schiff, and the whistleblower to take the stand!
Source: Fox News