Trump Literally Takes to The Skies – After His New Poll Soars, Donald Unveils Updated 'Trump Force One'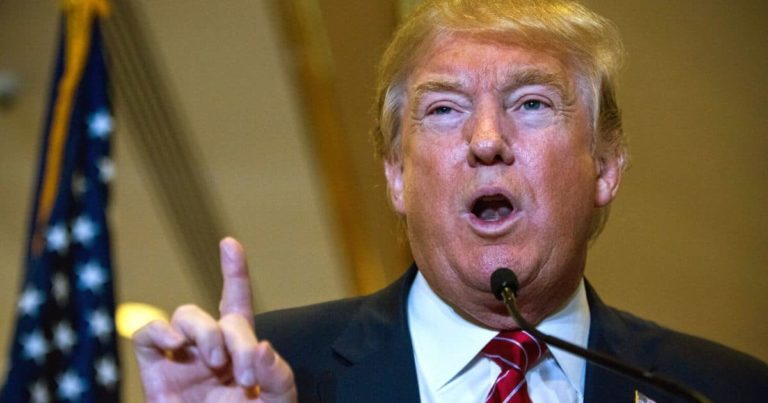 What's Happening:
Democrats are working overtime to slander Donald Trump. Odd, how they are doing this, as their own guy suffers the worst approval numbers ever!
But even as Pelosi and her "commission" churn out their accusations, Trump enjoys rising approval.
From TRUTH Social:
With all the lies and the greatest Witch Hunt in U.S. History…my number went up. MAKE AMERICA GREAT AGAIN!
Trump is at 56% in the latest GOP primary poll, with Ron DeSantis at 16%. Just as this news hit, Trump unveiled the new and improved "Trump Force One."
From Daily Mail:
Donald Trump's iconic Boeing 757 jet will soon take to the skies once again after a remodel in Louisiana, the former president announced on Wednesday…

'Now it has been completely modernized and renovated, and looks GREAT, all done in the Great State of Louisiana, and coming back to the skies in the Fall of 2022, or maybe sooner. Get ready!'
After the latest GOP primary poll came out, with Trump enjoying a commanding 56% lead, he unveiled footage of his refinished Trump Force Once.
This was the iconic plane he flew during his winning 2016 Presidential Election campaign.
During the ensuing years, it was stored away. But now it has been revamped with a striking new paint job—and a beautiful American flag instead of a T—with modernized technology.
Trump announced he will be using the plane for the "Fall of 2022." He will most likely use this plane to attend major midterm rallies.
He also teased he might be using "sooner," perhaps to attend summer rallies.
Some have speculated that the unveiling of the new plane sends another strong signal that Trump will be running for re-election in 2024.
Why go to all the expense and trouble revamping a Boeing 757, unless you intend to use it for a major campaign?
We can't be sure. But this is a good sign, regardless, for MAGA folks.
Key Takeaways:
Trump earned 56% in the latest GOP 2024 primary poll.
He unveiled his revamped "Trump Force One" plane, which was modernized and repainted.
He plans on using the plane in the "Fall of 2022" for midterm election events.
Source: TRUTH Social, Daily Mail