Trump Retires His Old Slogan, Unveils The New Rallying Cry Of 2020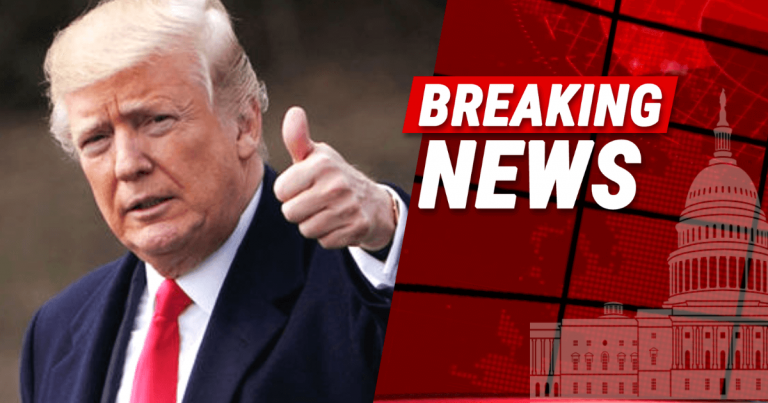 It couldn't get better than MAGA, right? Yes, it can.
Donald Trump captured millions of hearts and minds with his 2016 slogan:
Make America Great Again.
It helped earn him the Presidency and since that time, Trump has remained dedicated to that simple, patriotic theme.
But with 2020 looming large, Trump has decided that he needs a fresh slogan for his upcoming campaign.
At his campaign kickoff rally in Orlando, the President claimed that "MAGA" was the "best political slogan in history."
We're inclined to agree. However, he might have an even better one in store for us.
From Fox News:
"We've made America great again, but how do you give up the number one call it theme, logo, statement, in the history of politics for a new one?

You know there is a new one that really works, and that's called 'Keep America Great.' Right? 'Keep America Great.'"
Perfect. That has an even more appealing ring to it, doesn't it?
"Keep America Great."
Trump then explained why his campaign deserves that new slogan:
The President reminded the Orlando crowd that "we have rebuilt our military," and "we've cut the hell out of regulations."
That's really just the tip of the iceberg: he's getting the wall built and the border under control, he's cut taxes, he's overseen the strongest economy in history and he's made the world a safer place.
If he somehow loses, Donald admits people will criticize his slogan change.
…but our very confident Commander-in-Chief doesn't believe that's a possibility. Not for one second:
"If I do it with a new theme… and if I lose, people are going to say 'what mistake that was'.

But we're not going to lose so it's not going to matter."
No, folks, it's not.
Many thousands of supporters showed up 40 hours ahead of time to get a spot at the Amway Center in Orlando, and all of them loved this prediction.
So what does Trump have to worry about?
Most Democrat contenders for 2020 simply aren't electable, and Joe Biden is already starting to slip in the notoriously skewed polls against Trump.
By the time the 2020 frenzy begins, "Keep America Great" will be everywhere … and Trump's fans will embrace it wholeheartedly. Or will they?
SHARE if you agree with Trump – Keep America Great is the perfect new slogan!
Source: Fox News