Trump's Social Security Announces Nationwide Problem – Affects Millions Of Seniors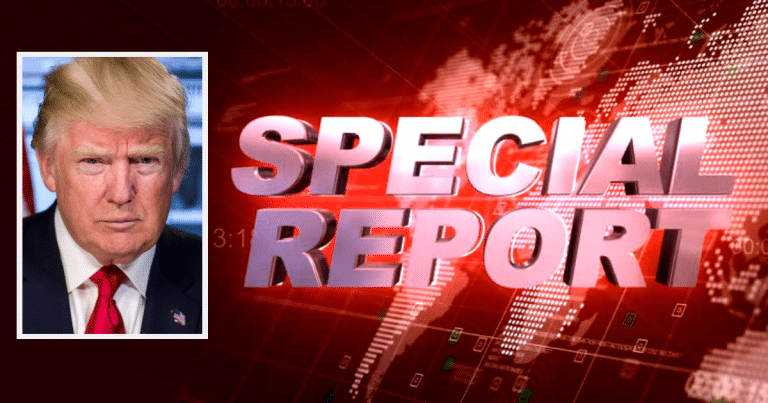 Donald wants to secure seniors' Social Security, so he's getting out the word.
Social Security may have plenty of critics, but one thing is for sure: millions of retired Americans depend on it. That's why this news is so concerning.
Sadly, it's also true that con artists work tirelessly to steal that money from senior citizens, and there's a new scam in town everyone needs to beware.
President Trump is concerned, so he's commissioning the SSA to take action.
The SSA is announcing a major scam that's in the works aimed at robbing Americans blind.
The PSA discussing this scam will be aired on TV and the radio.
Crooks are calling Americans, claiming to be from the SSA. They are tricking citizens into divulging their Social Security numbers over the phone.
These crooks then use their SSN to steal what rightfully belongs to retired Americans.
In some cases, they'll use an SSN from children or young adults, who won't collect checks for years.
By the time the fraud is found out, it's much too late.
So Trump's Social Security is getting out the word with a nationwide Public Service Announcement. From WNEM:
"We urge you to always be cautious and to avoid providing sensitive information such as your Social Security number or bank account information to unknown people over the phone or internet," Nancy A. Berryhill, Acting Commissioner of Social Security said.
The good news is you can avoid this scam by being prepared. The SSA urges you to never give out your SSN (or anyone else's) to someone over the phone.
Big social media companies have conditioned us to give away our information, but our private information is not only important—it could cost us our retirement!
Real agents will never ask for your number. Rarely do they even contact you over the phone.
Don't let your friends or family get hoodwinked by these guys.
SHARE this story with them right away!
Source: WNEM