Hours Before Trump's Big Speech – He Unleashes Swift Justice On The Border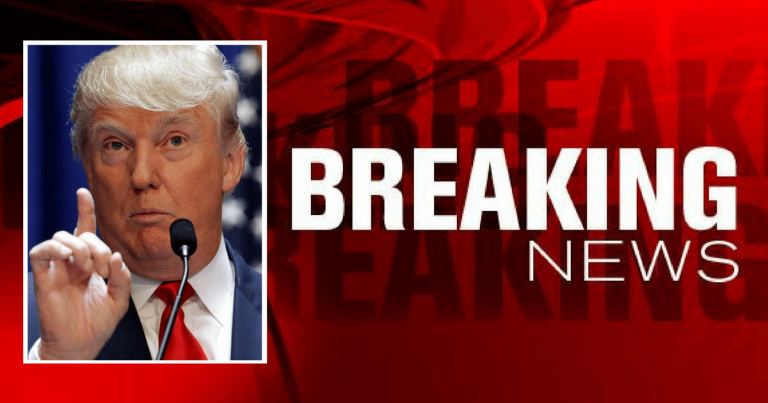 Democrats never saw Donald coming – Pelosi didn't think he would dare.
rump's State of the Union is officially happening Tuesday night, even though Pelosi made it a week late.
The President is teasing big announcements for the most anticipated speech in years.
And Donald just teased one huge clue about a big announcement he has coming up.
He's been making big moves recently regarding our military, and calling our troops back from Afghanistan and Syria has sparked a national discussion.
Why is he bringing the troops home?
Because he knows exactly where to put them to really protect America first.
From East Texas Matters:
The Pentagon announced on Sunday that 3,750 active-duty troops will be headed to the U.S.-Mexico border, just hours before Super Bowl LIII was set to kick off. They will be sent for 90 days.

"Additional units are being deployed for 90 days, and we will continue to evaluate the force composition required to meet the mission to protect and secure the southern border," the Pentagon said.

Earlier in the week, Acting Defense Secretary Pat Shanahan said that the troops would mostly be installing additional wire barriers and a new system of mobile surveillance technology.
SHARE to show your support for President Trump and our troops at the border!
This is exactly why President Trump is calling the troops home from the Middle East.
With more caravans preparing to storm our country, our troops are needed at the border now more than ever since the wall has not been built.
The President vented his frustrations about this on Twitter. He said a wall would be "much easier and less expensive" than deploying thousands of troops.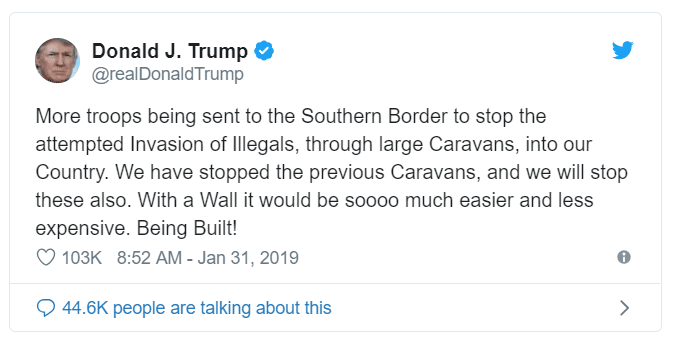 But until we have our wall, we need our military to protect us at home rather than protecting others who live thousands of miles away.
The Democrats are being ridiculous by continuing to refuse to fund the wall. Their arrogant grandstanding could lead to another government shutdown on February 15th that they should be blamed for.
Are the Democrats aware that Israel's wall has drastically reduced the number of attacks on the country?
Are they aware that Hungary's wall cut border jumping by over 99%?
So why isn't America allowed to have a wall for defense as well?
Trump is prepared to take more drastic action to get the wall built, leaving Congress behind by using our own laws to stop the madness, or else declaring an emergency.
Democrats will continue to oppose him at every turn. Why?
Because the Left wants open borders to secure their future votes. They always put Americans last and border crossers first.
Thank God we have a President who knows what the Left is up to and is determined to stop them.
SHARE to show your support for President Trump and our troops at the border!
Source: East Texas Matters