After Trump Shows Up To Sports Rivalry – The Crowd Responds With A Deafening Roar Of Cheers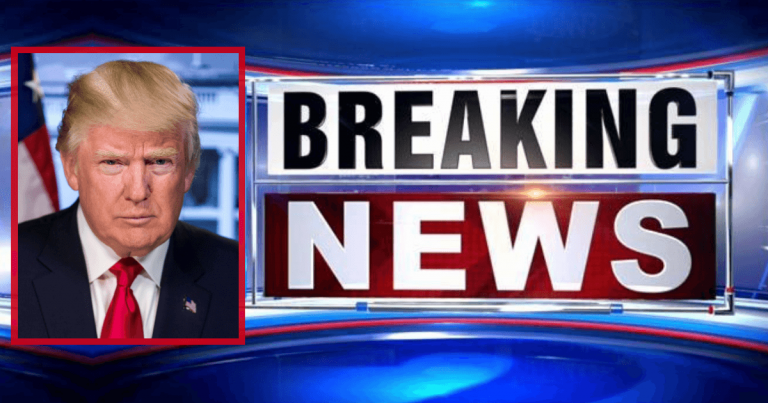 That's not what happened last time!
You probably heard all about how Astro fans booed the president at the World Series. Of course you have, because the liberal media reported on it non-stop for days.
What a surprise that fans from Washington, D.C.—swamp central—would boo the man trying to make America great again…
Not a big surprise that the Astros lost all their home games after that.
But a more recent event happened, one that the media hasn't really reported on.
President Trump and First Lady Melania attended a big rivalry game at LSU. They were facing off against Alabama—and the fans packed the place!
At one point, they announced that the president was there—showing him on the big screen.
This is how these two teams and their fans responded.
From Breitbart:
ICYMI: Trump gets an Alabama welcome at Bryant-Denny Stadium for #LSUvsBAMA

(📹 @MattCHousto)pic.twitter.com/WfUUtDDXXD

— 5Dimes Sportsbook (@5DimesSB) November 9, 2019
President Trump and First Lady Melania Trump, were greeted by cheers and chants of "USA!" on Saturday at the Alabama-LSU Game…
Now that's how you welcome your President. USA! USA!
All across this massive stadium, college students and football fans cheered the president and first lady.
These fans may not agree on much—but they all love President Trump and our country!
Funny how very few mainstream media outlets reported on it. When Trump is booed, it's all over the news.
But when many more fans cheer him, the MSM sleeps on it?
Hmm… it's almost as if, the mainstream media is biased against the president!
It's no secret Americans across the country love our president. Despite the endless assault from the left, he is a hero to many.
He's brought back jobs, is securing our border, and is defeating terrorism. Our country is in such great shape, because of him.
And Americans know it.
So what if a few losers booed him in D.C.? The beating heart of American patriots cheer him wherever he goes.
SHARE to show everyone how much America loves President Trump!
Source: Breitbart