Trump Responds After Loss of Major World Leader – Donald Mourns Loss of "True Friend of America" in Shinzo Abe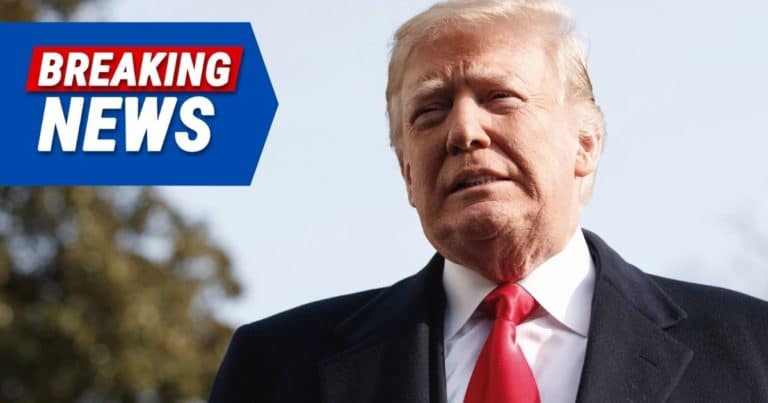 The world was shocked by the shooting of former Japanese Prime Minister Shinzo Abe on Thursday. The terrible news spread like wildfire across the world after the tragic event in Japan.
Former President Donald Trump was especially affected, as he and Abe were good friends. The two bonded early during Trump's presidency and shared several common interests, including golf.
So, Trump felt compelled to issue one of his most heartfelt statements.
Not long after the incident, Trump jumped on Truth Social and shared the following comments with the community:
Absolutely devastating news that former Prime Minister Shinzo Abe of Japan, a truly great man and leader, has been shot, and is in very serious condition.

He was a true friend of mine and, much more importantly, America. This is a tremendous blow to the wonderful people of Japan, who loved and admired him so much.

We are all praying for Shinzo and his beautiful family!
This was written while Abe was still fighting for his life after the shooting. Sadly, however, the 67-year-old didn't survive; he was pronounced dead after being shot twice while delivering a speech in Nara, Japan.
Trump and Abe were apparently the best of golf buddies — Abe even presented then-President-elect Trump with a gold-plated driver when the two met in New York in 2016.
The two played together multiple times and wound up forging one of the strongest political relationships of Trump's tenure in the White House. First Lady Melania Trump hoste Abe and his wife at Mar-a-Lago as well.
Trump also played with Abe in Japan, most notably in May 2019 just ahead of the G-20 summit.
In the summer of 2020, Heritage Foundation's Bruce Klingner told the Washington Examiner that "Abe is seen as having the best relationship of any leader with Trump."
Abe resigned as Prime Minister of his country that month, saying he was in poor health. That ended his 8-year reign in Japan, which came as a blow because he was generally well-liked among the populace.
Lastly, during a phone call just a few days before Abe's resignation, Trump called him "the greatest prime minister in Japanese history."
When Trump was President, he often had stormy relationships with overseas leaders. But most sources say his relationship with Abe was excellent from start to finish, as the two frequently supported each other.
Now, we see Trump's respect for another great leader in his strong and heartfelt statements.
Key Takeaways:
Donald Trump released a statement after the shooting of former Japan Prime Minister Shinzo Abe.
Trump called Abe a "truly great man and leader" and said he was a "true friend of America."
Trump and Abe had a strong relationship throughout Donald's presidency, and Trump called him "the greatest prime minister in Japanese history."
Source: Washington Examiner