Trump Strikes Back Against House Committee – Donald Sues To Block Democrats From Getting His Records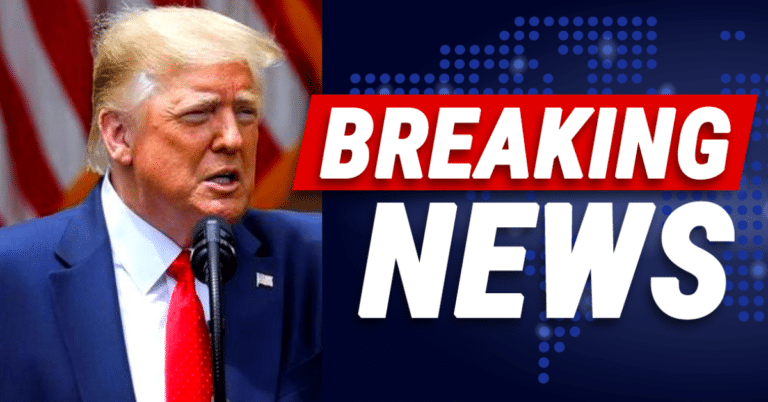 What's Happening:
Ever since Joe Biden entered office, Democrats have been conspiring to keep Trump from coming back. Their second attempt to impeach and convict him failed, meaning he can run again if he chooses. So, what is the backup plan? Pelosi's bogus "January 6 Commission."
Although law enforcement has shown there was no prior planning for the events of January 6 (by Trump or his staff), Democrats are convinced he was behind it. There's a big problem, though. They don't have any evidence to back their claims. They are desperately trying to rifle through Trump's documents, hoping to find something.
But 45 just struck back hard.
From Fox News:
Former President Donald Trump filed a lawsuit against the United States House Select Committee on the January 6 Attack in an attempt to block his White House records from being obtained by the panel…

"The fact is America is under assault by Pelosi's Communist-style attempt to silence and destroy America First patriots through this hyper-partisan and illegitimate investigation."
Donald Trump is suing the House Select Committee over its attempts to search through his White House records. The lawsuit claims they do not have the right to review those documents, because their agenda has "no legislative purpose."
The lawsuit also argues that former presidents have enjoyed "Constitutional Rights of Privilege." Often, former presidents (including Obama) have denied Congress access to White House documents. They have exercised what is often called executive privilege on the basis of national security or other concerns.
Trump blasted the Democrats' committee, saying it is a "partisan sham" that is distracting Americans from Biden's policies that are "killing and robbing" them.
We don't have to look hard to see what Democrats are trying to do. They have come up with an accusation and are looking for evidence to support it. They did the same when they accused Trump of colluding with Russia, then launched a probe to prove it.
It is the opposite of "innocent until proven guilty." But we've come to expect nothing less from these partisan henchmen. Pelosi is bitterly trying to ensure Trump can't become president again. On top of that, House Democrats are trying to slander Trump-supporting candidates, in the hopes of staving off major losses for their party next year.
If Biden was really the "unifying" leader he'd promised to be, then he would step in and end this nonsensical commission. But the fact he does nothing, speaks volumes.
Key Takeaways:
Donald Trump sued House Democrats over their attempts to get his White House records.
Democrats want these documents as part of their January 6 commission.
Trump slammed the commission as a "partisan sham."
Source: Fox News