Trump Stuns Left with Strong Ballot Move – Donald Is Fighting Democrat Fire with Fire of His Own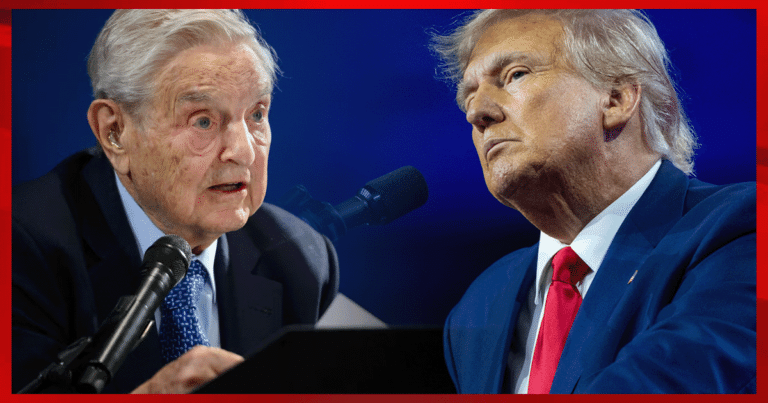 What's Happening:
If Republicans are going to win big in 2024, they can't be passive. Sure, Joe Biden has brought America to the brink of ruin. His failures have nearly destroyed our economy and national security. But do you really think Democrats don't have a plan to keep him in office for another four years?
Democrats will pull every trick in the book to make sure they stay on top. If someone like Donald Trump is really going to retake the White House, and secure victories for the GOP in Congress, then he needs to fire fight with fire. And it appears Trump is going to great lengths to ensure leftists don't mangle our elections.
From The Post Millennial:
The Trump campaign has announced that it is looking to beat Democrat ballot harvesting in states across the country, specifically taking aim at operations funded by billionaire George Soros…

"At the beginning of the year, President Trump made a major announcement that our campaign would ballot harvest in the states where it's legal to counter the Left's schemes," the email added, asking for financial contributions to the Trump campaign's Ballot Harvesting Fund.
The Trump campaign recently sent out a fundraiser email, aimed at bringing in resources to build a ballot harvesting operation. Like it or hate it, ballot harvesting is legal in many states, including some swing and many blue states.
Democrats have been taking advantage of this process for years. That's how they scored unexpected wins in states like Arizona or North Carolina. Democrat operatives target neighborhoods, going door to door to collect ballots.
That's illegal in states like Florida, but not in many others. This method ensures Democrats have just enough votes to score upset victories. And billionaire liberal henchman George Soros is spending his wealth to ensure Democrats have enough workers to do this.
So, Trump is urging his supporters to help his campaign do the same. Republicans will have to embrace things like ballot harvesting, early voting, and mail-in voting if they expect to win in 2024. Sure, states can–in the future–outlaw some of these practices. But in some parts, they are here to stay.
Trump's reversal on this issue might shock some Americans. He was strongly opposed to such practices in 2020. But his support for ballot harvesting proves he's in this to win. Every other Republican who wants to win in Congress and beyond better follow his lead.
Key Takeaways:
Trump is raising money to launch ballot-harvesting campaigns in swing states.
He is combating George Soros's attempts at harvesting ballots in states where it's legal.
Close elections have been decided by ballot harvesting, always benefitting Democrats.
Source: The Post Millennial