President Trump Shakes Up The Supreme Court – His Ginsburg Replacement Pick Goes Public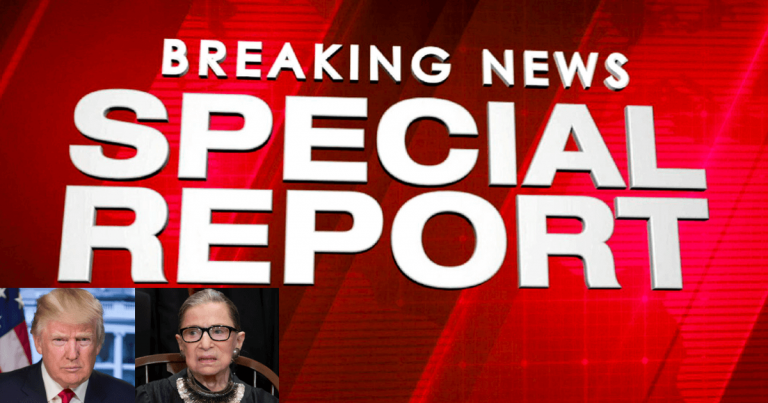 Trump has his eye on 1 judge for RBG's seat… and liberals won't like her at all.
Ruth Bader Ginsburg can't go on forever, and Donald's making big plans.
"The Notorious RBG" disappeared due to health concerns earlier this year, and many are now wondering—how much longer can her career last?
Ginsburg missed oral arguments this year, and her team was stoically silent, turning RBG into "Washington's Most Wanted."
Maybe it was because they're afraid of who President Donald Trump might name as her replacement…?
Well, it seems he already knows! From Washington Examiner:
"President Trump is understood to be 'saving' U.S. Circuit Judge Amy Coney Barrett to replace Supreme Court Justice Ruth Bader Ginsburg.

'I'm saving her for Ginsburg,' Trump said a number of times while in discussions about replacing Justice Anthony Kennedy last year, according to Axios."
You might not know who Amy Coney Barrett is but let me assure you: Democrats will not be happy with Trump's pick.
Not only is she a socially conservative Catholic with 7 children, many believe she might work to overturn Roe v. Wade.
Oh no! A religious family woman who's vigorously Pro-Life? What a terrifying prospect… for liberals!
Yes, if Trump goes with Barrett, it might generate more leftist backlash and vitriol than even Justice Brett Kavanaugh.
You remember what happened when Kavanaugh was nominated, right?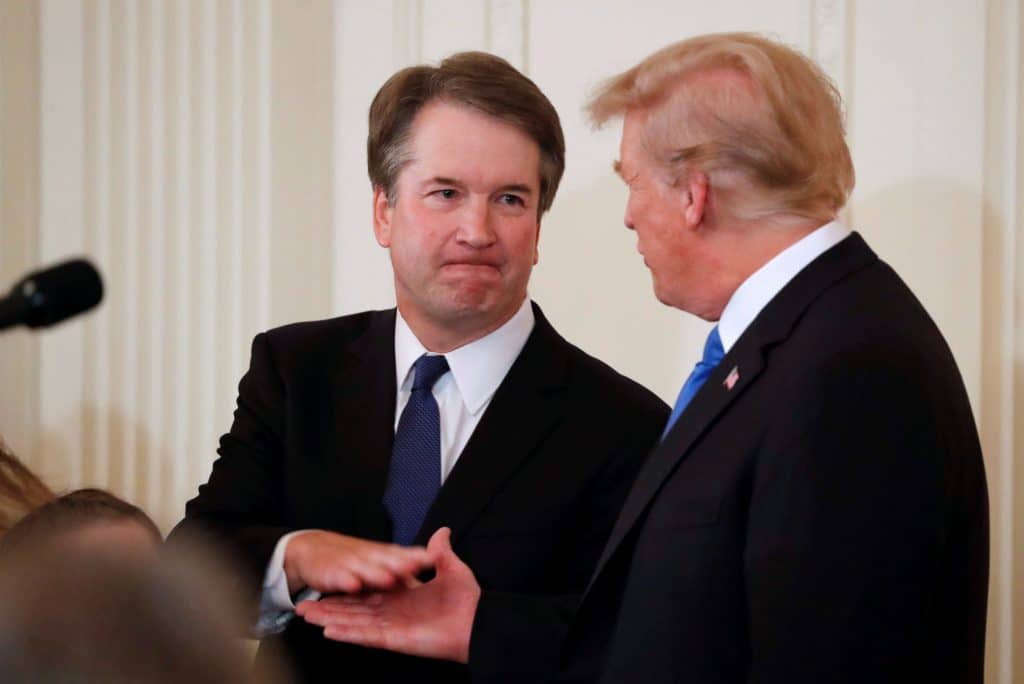 Of course you do. Democrats pitched a temper tantrum and invented a scandal to smear Kavanaugh and drag his poor family through the mud.
Don't be surprised if desperate Leftists do the same to Barrett once Trump names her.
But either way, the 86-year-old Ginsburg's days on the bench are numbered … and a new face looms.
And while Democrats will hate it, conservatives will undoubtedly LOVE that new face!
SHARE if you like the sound of RGB's replacement!
Source: Washington Examiner