President Trump Settles On His Supreme Court Pick – Inside Sources Claim It's Going To Be Amy Coney Barrett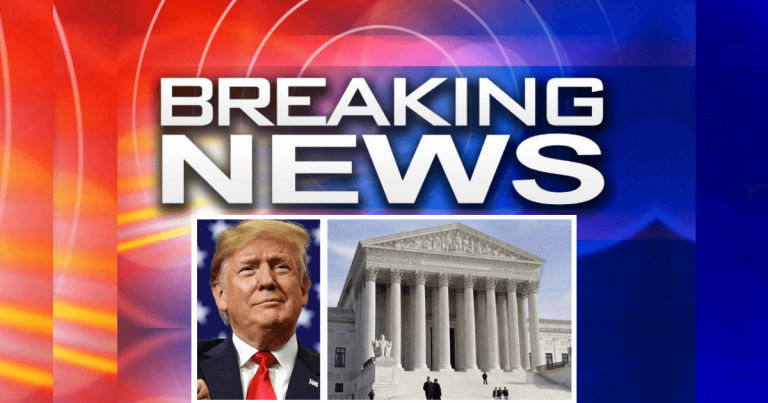 Ever since the passing of Supreme Court Justice Ruth Bader Ginsburg, the world has been waiting on President Trump's replacement pick.
Democrats wanted Trump to delay the nomination, but the President has insisted on filling the vacancy quickly.
And now it appears he's reached a decision.
Initially, it seemed Trump had narrowed the selection down to five women. But it apparently hasn't taken him long to settle on one:
According to "multiple senior Republican sources with knowledge of the process," it's going to be Amy Coney Barrett.
Just remember that until the President announces it, it isn't written in stone. Via CNN:
All sources cautioned that until it is announced by the President, there is always the possibility that Trump makes a last-minute change but the expectation is Barrett is the choice.

He is scheduled to make the announcement on Saturday afternoon.
Barrett has been the presumed choice for most of the past week.
She is the only potential nominee that met with the President in person, according to two sources, and one source reminded us that Trump was already familiar with Barrett.
It isn't clear if Barrett has been informed of the decision, but another of the sources said: "The machinery is in motion."
The White House hasn't issued an official comment yet, but one source says Barrett "was the plan all along."
According to a former senior administration official:
She's the most distinguished and qualified by traditional measures. She has the strongest support among the legal conservatives who have dedicated their lives to the court.

She will contribute most to the court's jurisprudence in the years and decades to come.
Expect to see the news break on Saturday, provided these sources are indeed accurate.
Key Takeaways:
Multiple sources claim President Trump has selected Amy Coney Barrett as Ruth Bader Ginsburg's replacement.
One source claims Barrett "was the plan all along," and a former Trump official said "she's the most distinguished and qualified."
If all this is true, expect the official announcement to arrive on Saturday.
Source: CNN