Trump Surges In Top Swing State – He's Polling Higher Than When He Stole It From Hillary In 2016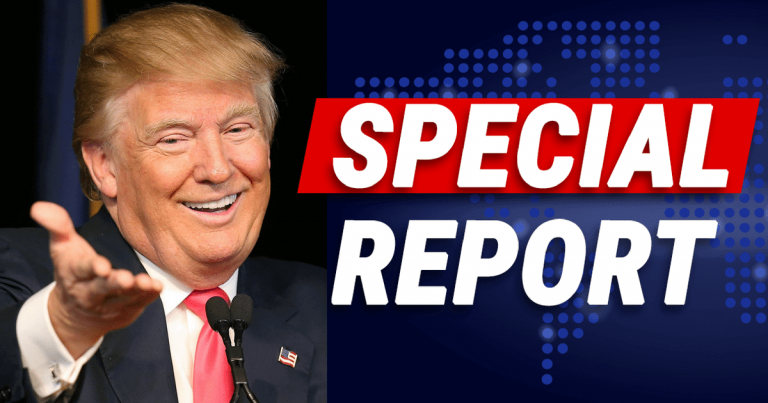 Democrats must be worried – they can't lose this state again!
I'm sure you'll agree that most polls aren't worth paying attention to. But one just popped up that you'll want to know about.
It's no secret that in order for Trump to win re-election in 2020, he'll have to get support from the states that went for him in 2016.
You might remember how Democrats stunned to see numerous mid-western states (which supported Obama in the past) break for Trump.
If he's going to win again, he needs them. Democrats are doing what they can to steal support from these states.
But according to a progressive media company, Trump is surging in one key swing state.
From Breitbart:
President Trump is polling better in the critical state of Wisconsin than he did when he won the state in 2016…

The President's job approval rating among Wisconsin voters is 48-51%. His personal favorability rating is 45-51%. His approval rating on the economy is 50-48%.
Bam! Trump is enjoying a record approval rating in Wisconsin. In fact, he's got a higher favorability rating among Wisconsin voters today than when he won the state in 2016.
Keep in mind that this poll was conducted by a liberal media group. Which means, if we account for their possible bias (as all polls have), Trump's numbers are most likely much higher than that!
We know that pollsters can be selective about who they question. They target specific groups, hoping to get an outcome they like.
Even with those potential riggings, this progressive poll has to admit Wisconsin is backing Trump like never before.
Hmm… I wonder why?
Maybe it's because Trump has made good on just about every campaign promise he's made.
Trump's economic and trade policies have brought jobs back to the country. Wages are up and unemployment is down.
You'd have to be a fool to want to ditch a man doing so much for your state.
On top of that, I'm sure most Wisconsin voters are looking at the state of Democratic candidates for 2020. It's not too pretty.
The leading candidates are promising far-left socialism that would deprive Wisconsin residents (and all Americans) of good pay, job opportunity, and personal liberties.
Who would want that?
This poll should have many Democrats worried. A red surge is very possible.
SHARE if you want to see Trump win 2020 in a landslide!
Source: Breitbart