Trump's Got 1 Big Surprise For His Fans – And It Involves This America-First Movie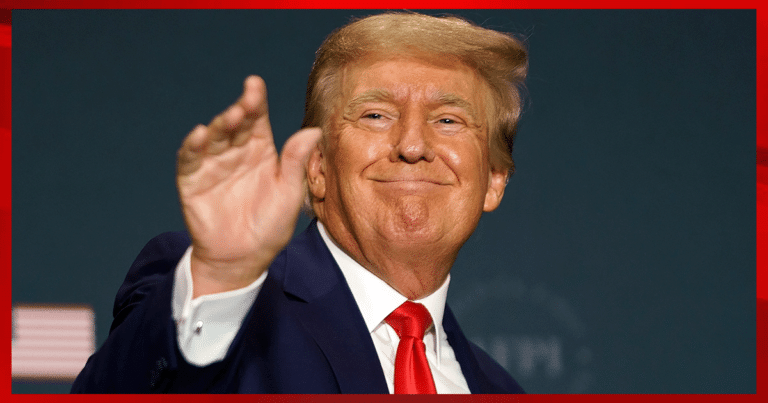 What's Happening:
Democrats have done all they can to stop Trump from winning the GOP nomination. I mean, they've literally arrested the man, twice. Yet he is only seeing his popularity growing, as Biden's numbers crater. Trump is not about to lose any momentum at this moment.
And it looks like he's giving the people what they want.
Trump always has a knack for wowing crowds. And next week, he will be screening the surprise box office hit of the summer at his golf club in New Jersey. This is sure to be an exciting event for those who attend. Not only that, but the former president is bringing along special guests.
From Just the News:
Former President Donald Trump is going to be screening the box office hit "Sound of Freedom," about human trafficking, at his golf club next week in Bedminster, New Jersey.

Trump adviser Jason Miller announced Thursday on "Steve Bannon's War Room" TV show on the Real America's Voice streaming channel that the film would be shown at Trump's golf club on July 19 and Tim Ballard, Jim Caviezel and evangelical allies would be in attendance.
The film's producer, Eduardo Verástegui, is also expected to make an appearance.
Not only will Trump screen the hit film Sound of Freedom at his golf club next week, but the star of the film, its producer, and the man the film is inspired by, Tim Ballard. This should be a huge event for Trump fans and fans of this film alike.
Sound of Freedom defied the Hollywood mafia to become a hit film over the July 4th week. It actually beat Indiana Jones on its opening day, bringing in more ticket sales than the woke Disney blockbuster.
Democrats and the leftist media have tried to smear the film as "right-wing" propaganda pushed by "fringe" people. The film documents the growing child trafficking crisis going on in America and over the border, something that's only gotten worse since Joe Biden took office.
Odd, how liberals are so quick to call a true story right-wing propaganda, huh? Almost as if they don't want Americans knowing what's really going on?
Trump made his political career by vowing to protect the border. He worked tirelessly to end, among other evils, human trafficking–something Joe Biden has ignored since becoming "president." No wonder Trump wants to celebrate a film exposing this ongoing evil.
Key Takeaways:
Trump will screen Sound of Freedom at his golf club next week.
The star of the film, its producer, and the man it inspired will be attending.
Sound of Freedom was a box office hit, beating out big-budget films.
Source: Just the News