Trump Just Threatened Swing State Governor – Donald Will Move GOP Convention Unless North Carolina Allows Full Attendance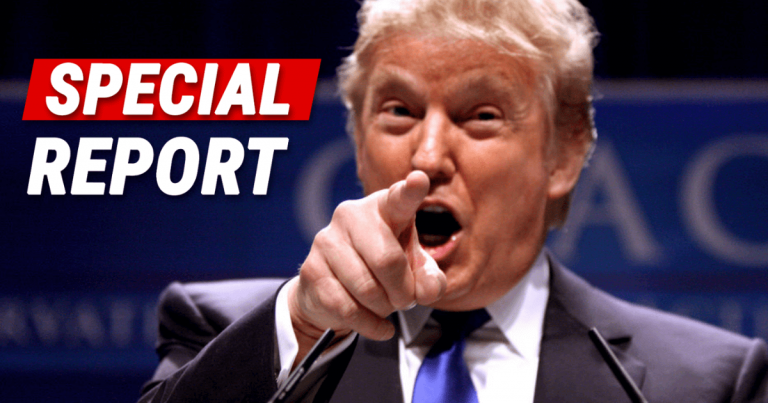 President Trump isn't going "halfway" for this year's election. If he's going to win big in November, he'll need the entire GOP rallying behind him.
Most of the country is in the process of reopening after the pandemic. But, the upcoming Republican National Convention might be in jeopardy thanks to a liberal governor's continued order.
The GOP might not be able to hold the full event they are planning. So, Trump is threatening a big change unless the governor gives him a straight answer.
From Fox News:
President Trump warned Monday that planners would be "reluctantly forced" to find a new site for the Republican National Convention if North Carolina's governor can't guarantee the party will be allowed "full attendance" at the event currently planned in the state's largest city.
Boom. Trump called out North Carolina's Democrat governor to guarantee he can hold the convention this August.
If not, Trump will announce a change of venue.
Most states are rolling out plans to reopen. They are moving from phase to phase, making sure restaurants and other businesses can eventually reach full capacity.
Our Take:
Surely by August, we will see big events happening, right? Well, maybe in Florida or Texas, but North Carolina is run by a Democrat.
And, like most liberal governors, he is unwilling to commit to a real plan. You might even suspect he's refusing to give Trump a straight answer, just to mess with the convention.
Sound petty? You don't know Democrats, kid.
President Trump reminded the governor that the convention means "millions of dollars" as thousands of Republicans will be traveling to Charlotte.
You better believe they will be filling up hotels and spending money on food and entertainment.
Why would a governor deprive the city of all that business?
Well, we've seen Democrat governors force businesses closed for months. Businesses have lost billions, thanks to these liberals' stay at home orders.
On top of that, it's probable that Gov. Cooper deliberately wants to interfere with Trump's re-election campaign. What best way to do that… than to mess with the convention?
Personally? I think it would be disastrous to not move the convention. We know how Democrats act.
They are desperate to get Trump out of office. Even if the governor puts—in writing—that the convention can happen at full capacity, I wouldn't trust it.
Already conservatives have been calling for a move in venue, perhaps to the warm shores of Florida.
I wouldn't be surprised if Trump and the GOP announce a move soon.
SHARE if you think Trump should move the convention.
Source: Fox News