Trump Swoops In To Rescue Hundreds Of Jobs – After Swing State Helicopter Plant Tried To Close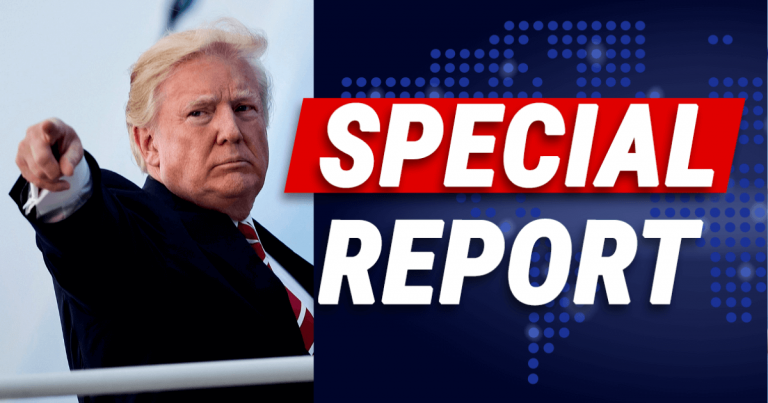 Donald saves the day – and just in time for 2020!
President Trump deserves a lot of credit for our booming economy. After all, we didn't see these numbers under the last guy, right?
Trump fights hard to keep jobs in the United States. He's landed new deals to bring more jobs into the country. And his tariffs are creating a level playing field for numerous American industries.
Now, he just fought to save hundreds of jobs in a key 2020 swing state. Dems should be worried!
From Fox Business:
Lockheed Martin Corp. Opens a New Window. announced Wednesday it will keep the Sikorsky helicopter plant in Pennsylvania open after President Trump Opens a New Window. requested the facility remain active, saving about 465 jobs.
Marillyn Hewson, the company's chairman and CEO, said in a statement posted on Twitter that she decided to keep the facility in Coatesville open because "it's a good operation with an excellent workforce."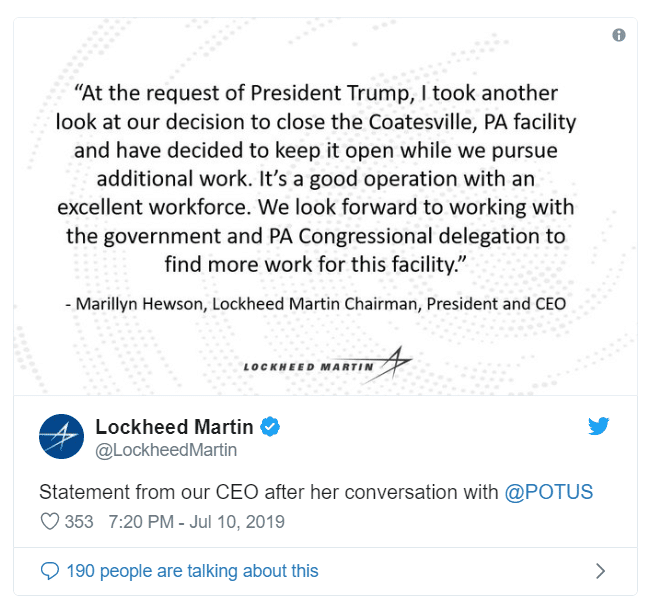 Wow. Just a word from Trump and Lockheed Martin decided not to close a plant in Pennsylvania.
The company was going to shut down the plant, resulting in the loss of over 400 workers.
Those are families and communities that would have been impacted by the closure.
No doubt, Lockheed Martin was eyeing a nice plot of land in Mexico or China to build a new plant. Giving jobs to another country.
Trump said, "No way" and urged the company to reconsider.
Now the CEO is promising to keep the plant open and work to ensure employees have jobs.
All from a nudge from the POTUS.
He makes it seem easy, honestly. But the fact remains, rarely have past presidents even bothered to put American workers first.
For all their talk, it's Trump who shows them how to put American voters first.
Thank goodness we have a real leader in the White House today, huh?
SHARE to thank President Trump for saving American jobs!
Source: Fox Business