Trump Turns the Tables on Georgia Trial – This 1 Move Could Shut Down the Entire Case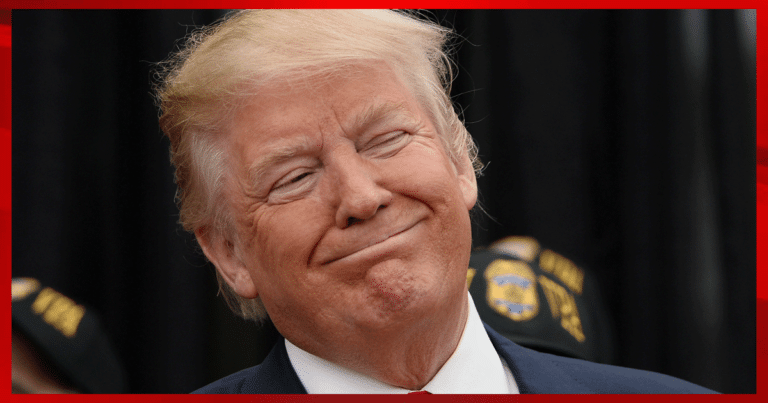 What's Happening:
To date, Donald Trump has been indicted four times by Democrat prosecutors. A New York DA has hit him with charges, the DOJ's special counsel has hit him with two indictments, and a Democrat out of Georgia has charged him and several other former Trump allies.
Many critics have weighed in on the Georgia case. Some have accused the Democrat prosecutor of trying to make a name for herself. Only in Georgia did prosecutors take Trump's mugshot–and quickly release it to the press. But this Democrat DA's office might be robbed of their prize, if this Trump move is successful.
From The Post Millennial:
On Thursday, Donald Trump informed Georgia Superior Court judge Scott McAfee that he was potentially planning on moving his election interference case out of the state into federal court…

"President Trump hereby notifies the Court that he may seek removal of his prosecution to federal court under 28 U.S.C. §§ 1442 & 1455," attorney Steven Sadow wrote in a notice to McAfee…

If the move is granted, Trump may be able to invoke immunity protections for federal officials, according to CNN.
This is very interesting. Donald Trump has informed the judge presiding over this Georgia case that he might seek removal of this case to federal court. The implications of such a move could be significant. But one might be it will give him the power to invoke immunity protections for federal offices–which might include himself.
The Democrat DA has charged Trump associates, claiming they colluded with the former president to "overturn" the state's election results. But if the case is moved to a federal court, these defendants could be shielded.
The argument might be made that they were executing their duties, on the suspicion that voter fraud undermined Georgia's election process. Trump maintains that he won the 2020 Election, but was the victim of widespread fraud.
The prosecution's case–as well as the federal case against him–hinges on whether Trump truly believed he lost and was breaking the law.
If this case is moved to a federal court, it will deprive the state DA of her chance at prosecuting Trump. And if convicted, a future President Trump could pardon himself and his allies.
It's unclear if Trump will make such a move, nor do we know if the Georgia court will allow it. But this is a new twist in a case that has confounded even the sharpest legal minds.
Key Takeaways:
Donald Trump notified the Georgia court that he might move the case to federal court.
If the case is moved, Trump might invoke immunity protections for federal officials.
Georgia Democrats are accusing Trump of trying to overturn the state's 2020 Election results.
Source: The Post Millennial