After Democrats Predict "Tiny Crowd" At Parade, Trump Makes His Mark On History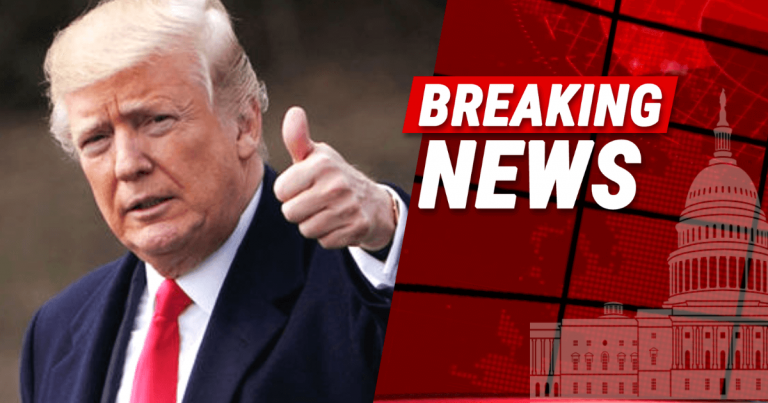 Tiny crowd? Wait until you get a load of this…
The Democrats and the media were claiming that Trump's big "Salute to America" would just be another rally for his 2020 campaign.
They even said bringing in all those awesome planes or tanks was just a way to intimidate his opponents. Much the way a dictator would try to show off his strength.
Some even said Trump's event would be a no-show. From The Independent:
Donald Trump's aides fear an embarrassingly small crowd may turn out for his tradition-shattering Fourth of July address in Washington DC, according to a report.
So what did Trump do? Once again, he put his critics to shame by making his mark on history – this won't soon be forgotten.
And those crowds? Yeah, they stretched back to the Washington Monument!
From Fox News:
President Trump struck a patriotic, nonpartisan and unifying note during his address at Fourth of July celebrations in Washington, D.C., as the massive crowd of attendees avoided clashes despite provocations from protesters.
The number of people who showed up to celebrate our nation's birthday with the president was truly staggering—especially since it rained on and off through the day.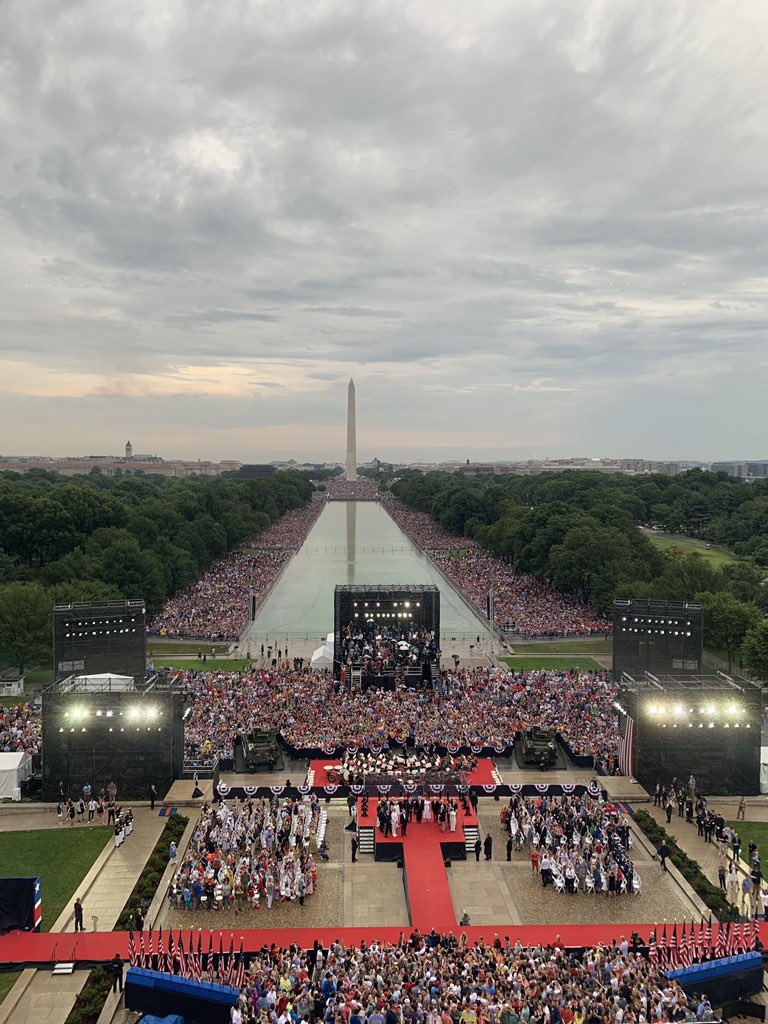 Big enough for you, media?
Americans got to enjoy a historic occasion. Not only was it the Fourth, but they got to hear Trump give a rousing speech of unity and patriotism.
There were plane flyovers, a great parade, the military singing proudly, and fireworks that sent social media buzzing.
I can tell you from watching, it put to shame every other fireworks show going on that night!
And you know what? If I watching that party, I'd be pretty worried about 2020…
SHARE if you loved every minute of Trump's 4th of July parade!
Source: Independent, Fox News