The Trump Train Is Going Full Steam Ahead – The Pentagon Just Approved 20 Additional Miles Of Wall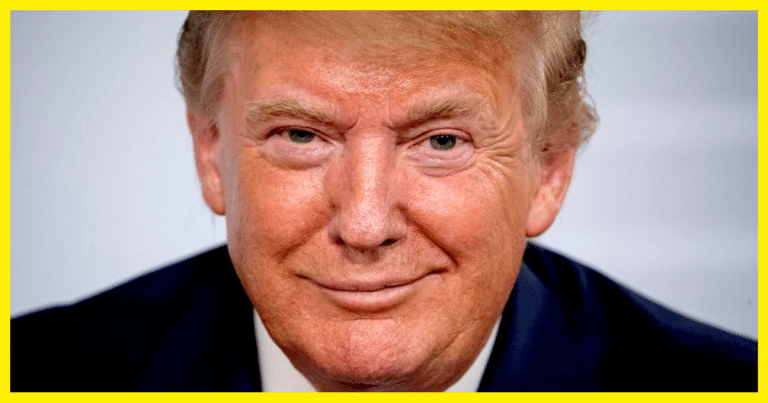 You really have to stop and admire how successful Trump is—despite the massive effort to stop him.
I mean, seriously. Our mainstream media, entertainment industry, Silicon Valley, Democratic Party, and even a few Republicans have tried to stop Trump.
They've all failed.
He's made good on his promise to the American people. He's even fighting on the biggest front yet, one that threatens our security and economy.
The left said he couldn't do it, but he is. And now the Pentagon just approved an even bigger win.
From Politico:
The Defense Department said it would authorize construction of roughly 20 additional miles of border fence, roads, and lighting in Arizona and California.

The Pentagon said in a court filing that due to "lower-than-expected contract costs" it would be able to construct the additional barriers with money left over from a pot of $2.5 billion that was redirected to the border from a counter-drug fund.
Woah. This should get a few patriots cheering!
The Pentagon approved twenty more miles of border wall in Arizona and California.
Why? Because they cite "lower-than-expected contract costs." Gotta love Trump. He gets projects done on time and under budget.
It's pretty amazing to think a government-run project actually saved money! You're not going to see that from any other politician.
Especially not those clowns running in 2020!
Every last Democrat wanting to take the White House from Trump plans on spending trillions. They'll end up wasting even more.
Government isn't good at saving money. But Trump knows how to make things happen. They built sections of his big, beautiful wall.
Now, with the money left over—they're building more!
20 Miles of wall can do a tremendous amount of good. Even just a single mile of wall in the right spot on the border could pay for itself easily, much less 20!
Oh, you can almost hear the liberals in CA shrieking with rage! All those left-wing celebrities will be melting down on Twitter over this!
More security. Less drugs and human smuggling. More win.
I'm sure the left will try to spin this in a bad way. But they'll have a hard time of it.
Spread the word and thank Trump for coming through on his campaign promises!
Source: Politico