Trump Train Goes Into 2020 Overdrive – Donald Drops Billion-Dollar Hammer On The Democrats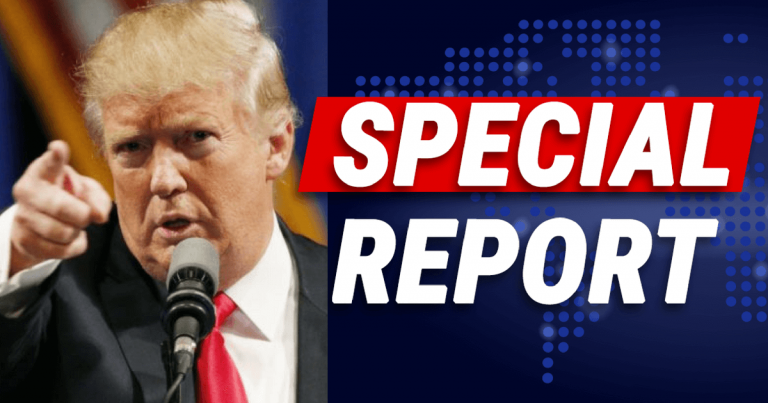 Donald didn't have it in 2016 – but he's got it now to win in 2020!
Against all odds, Donald Trump crushed Hillary Clinton and silenced his skeptics in 2016.
He started against 17 establishment Republicans, career politicians with big backers and plenty of credibility.
And now we know even the Obama administration may have been using the FBI to try to stop Trump.
Despite all that, the America people prevailed, electing the man who is making America great again.
But with 2020 on the way, the tables have turned. Trump's got some heavy hitters in his corner.
From Politico:
Deep-pocketed Republicans who snubbed Donald Trump in 2016 are going all in for him in 2020, throwing their weight behind a newly created fundraising drive that's expected to dump tens of millions into his reelection coffers.
Awww yeah! Looks like many of the big Republican "Never Trumpers" who refused to work with Donald in 2016 are finally getting on the Trump train.
Expectations are that Trump's people will be able to raise up to $1 billion for his reelection bid.
Imagine what he can do this time around, with the support of millions of Americans AND Republican donors?
I guess that's what happens when your party's approval rating is over 90%.
Should you be worried about what these guys are going to demand in return? I wouldn't worry. Trump can't be bought.
They'll just finally get the satisfaction of helping a president who is winning for Americans!
Democrats are trying everything they can to drum up support from big Hollywood and Silicon Valley donors.
They are using the liberal media to try to slow down Trump's momentum. They hope he'll be empty-handed in 2020.
But if they stand in Donald's way, they'll just get run over.
SHARE if you're on the 2020 Trump train!
Source: Politico