Trump Plans Tribute For America's Medical Workers – He Just Announced National Flyovers By The Blue Angels And Thunderbirds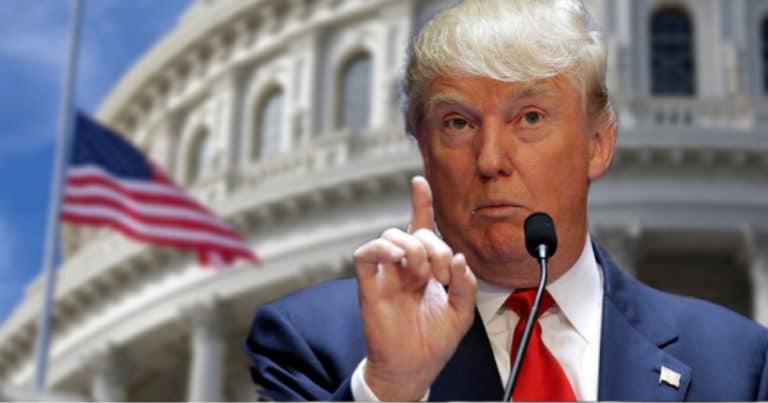 During the crisis, our medical workers have become true heroes. They put their lives on the line to take care of sick Americans.
While so many had the luxury of working from home, our medical workers go out—day after day—to battle this disease.
President Trump wants to honor these Americans. And he's planning something truly memorable for them.
From Fox News:
In the coronavirus task force briefing Wednesday, President Trump said that the U.S. Navy's Blue Angels and the Air Force's Thunderbirds would be doing flyovers of major American cities in honor of "American medical workers" — and that on July Fourth he would bring back the Independence Day celebration held last year on the National Mall.
In classic, grand Trump fashion, the president will be sending the iconic Blue Angels to fly over American cities. The spectacular display will be to honor and thank our medical workers for their fight against COVID-19.
The Blue Angels and Thunderbirds will be flying over major American cities. If you're in one of those cities, all you have to do is look up in the sky to see them streak by.
In addition to this, the president announced he would bring back the Independence Day celebration on July 4th.
Trump isn't going to let this crisis stop us from celebrating our nation's birthday. Now, more than ever, we need to keep our chins up and our hope alive.
What better way to do that than to watch these bright planes spread the Red, White, and Blue?
SHARE to thank President Trump for honoring our medical workers.
Source: Fox News