President Trump Makes Vaccine Prediction – He Thinks It Should Be Here Sooner Than Expected, By The End Of 2020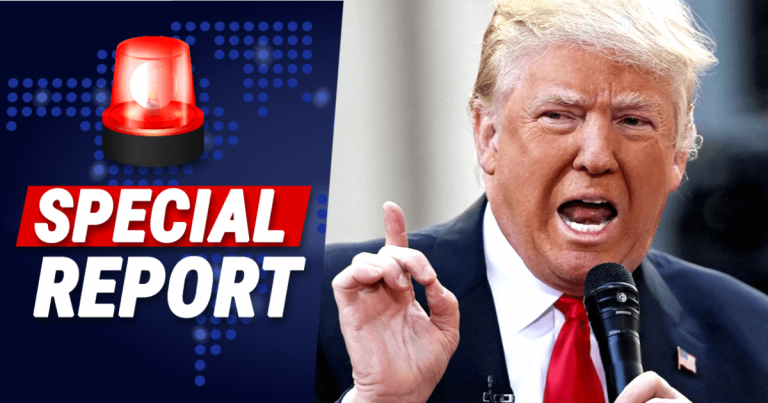 President Trump has been optimistic that America will get through this crisis, stronger than ever before.
He says this, not because he has faith in our government, but in our innovative private sector. From the start of this crisis, companies large and small have been stepping up like we've never seen.
And the president has a new prediction about when a vaccine will be ready. And it's sooner than most expected.
From Fox News:
"I think we'll have a vaccine by the end of the year," Trump told the moderators, Fox News' Bret Baier and Martha MacCallum, saying he was "very confident" in the assessment. "We'll have a vaccine much sooner rather than later."
Striking a positive tone, the president said he's hopeful a vaccine will be ready by the end of the year.
He promised we'd have a vaccine "sooner rather than later."
All throughout this crisis, the president has offered hope and courage. The media, as you can expect, accused him of spreading "false hope."
Hmm… what have they been offering through all this? Oh, that's right, no hope.
President Trump has only offered hope, based on what his team has been learning. Do you consider that false hope or hope based on facts?
Because of his actions, the worst predictions never came true. He was quick to lay out a plan to reopen the country.
Now, he's saying we'll have a vaccine by the end of the year.
Are you inclined to believe him—or a media that seems to have been wrong at every turn?
President Trump urged the FDA to accelerate the approval process for drugs and testing. Thanks to him, the FDA approved life-saving treatments in days, not months or years.
News has been emerging that numerous labs have greatly sped up clinical trials. Right now, there are several promising candidates for a vaccine.
It's not unthinkable that we'll have a vaccine very soon, which will provide protection to America's most vulnerable.
And if there's going to be a president that can speed up the process and get it out to Americans, it's Trump, right?
SHARE to thank President Trump for working so hard for Americans.
Source: Fox News