Trump Scores Victory In Pennsylvania Court – Judge Rules Against Democrat Mayor In Late-Ballot ID Case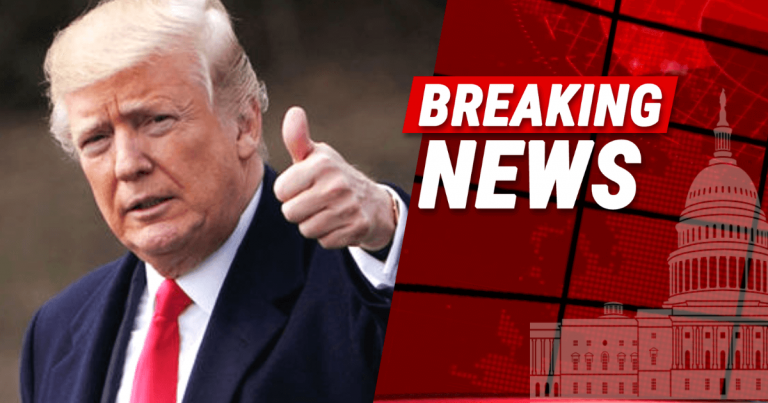 The 2020 presidential election will likely be remembered as one of the closest and most controversial in American history. And the saga isn't over just yet.
President Donald Trump continues to contest the results, which are currently in favor of Democrat Joe Biden. Trump believes he won, as he routinely alleges widespread voting "irregularities."
Well, he's just earned a victory in a key swing state.
And although this won't switch the state in favor of Trump, it does prove that – at least to some extent – there are some voting issues that need to be investigated.
In this case, it involved voters that needed to present a valid ID with their ballot in Pennsylvania, and failed to do so.
Now, an appellate court judge has ruled that those ballots must be tossed, and that the state couldn't extend the mail-in deadline.
Via Fox News:
A Pennsylvania judge ruled in favor of the Trump 2020 Campaign on Thursday, ordering that the commonwealth may not count ballots where voters needed to provide proof of identification and failed to do so by Nov. 9.
The judge further ruled that Democrat Secretary of State Kathy Boockvar didn't have the authority to extend the deadline for first-time mail-in voters to provide an ID.
According to state law, voters had 6 days past the election – up until November 9 – to fix any issues regarding identification. The state Supreme Court also said mail-in ballots could be valid three days after election day.
But counties aren't allowed to include any ballots that didn't have a proper ID. And voters are now out of time.
The Philadelphia Enquirer says the judge "struck down a decision by the Wolf administration to give voters more time, post-election, to fulfill the ID requirement."
Proof of identification has become a major point of argument concerning voting, as some Republican leaders have claimed it's far too easy to cast a vote without ID.
On the other hand, Democrats say this isn't the case, and the proper requirements and restrictions are in place.
Either way, even though this is a small number of ballots that have to be discounted, the question remains:
Are there similar instances in other counties across the country?
Key Takeaways:
The Trump campaign earned a small victory in the battleground state of Pennsylvania.
An appellate court judge ruled that ballots submitted without proof of ID must be discounted.
The judge ruled that voters would not receive more time (more than the 6 days allowed) to fix any ID issues.
Source: Fox News, Philadelphia Enquirer