Trump Cleans Up The Washington Swamp – Donald Doesn't Hesitate To Fire His National Security Adviser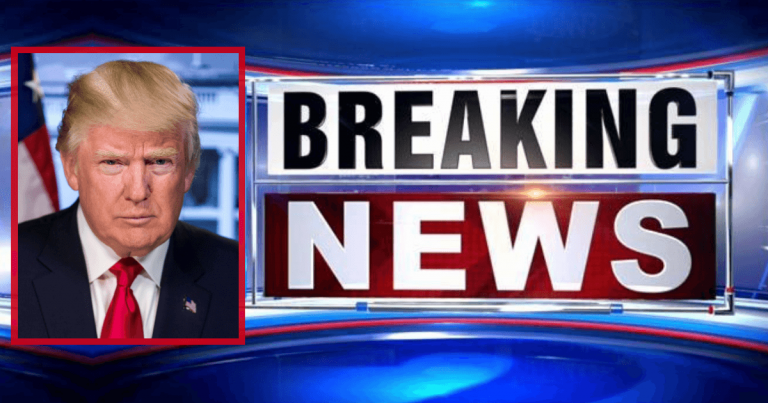 No one thought Donald would dare – he's gone!
President Trump loves results. That's why he's been so successful as president.
One of his biggest results is cleaning up the D.C. swamp. It's a big job, but step-by-step, he's seeing results.
He just fired a powerful figure in our government. This man was supposed to serve the president. But reports have long revealed he refused to get along with Trump.
So, the president said he had to go.
From Twitter: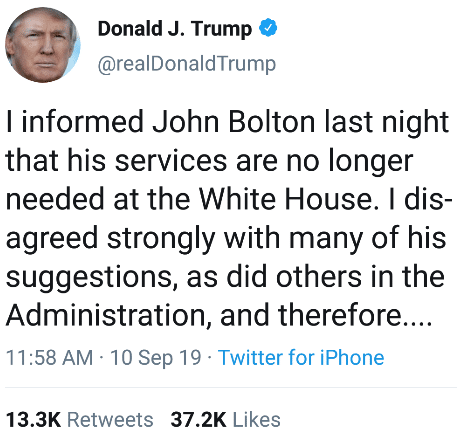 And then Donald continued: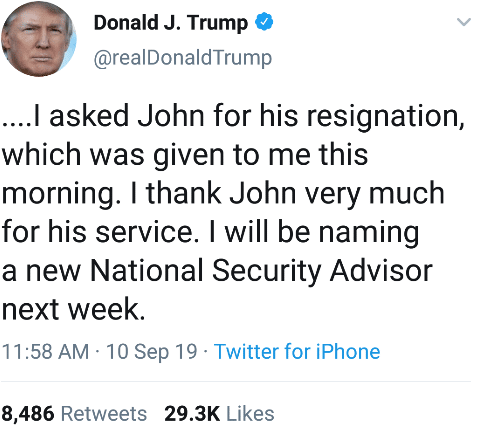 "I informed John Bolton last night that his services are no longer needed at the White House. I disagreed strongly with many of his suggestions, as did others in the Administration, and therefore… I asked John for his resignation, which was given to me this morning. I thank John very much for his service. I will be naming a new National Security Advisor next week."
Bolton's reputation was as a tough, uncompromising figure.
But it seemed like his position on many issues simply amounted to this: go to war.
And President Trump is not interested in starting wars all over the earth.
He has been committed to rooting out our enemies overseas. So that he could bring many of our men and women home.
Trump has promised not to waste our resources, money, and lives on needless wars.
Bolton didn't seem to feel that way. Perhaps he was a carryover of the Bush era. Those old conservatives that wanted to hammer everyone that got in our way.
Trump is smarter than that. And, like an expert executive, he decided to remove a staffer from office.
Sure, you'll probably see news outlets making a big deal about this. Another wild claim that Trump's office is in "disarray." But Trump wants results. And Bolton wasn't giving them to him.
Which frees Trump up to find another man better suited to be his National Security Advisor.
SHARE if you support Trump's decision to fire Bolton!
Source: Twitter