After President Trump Cuts Off WHO Funding – Democrat House Launches Investigation Into Trump's Decision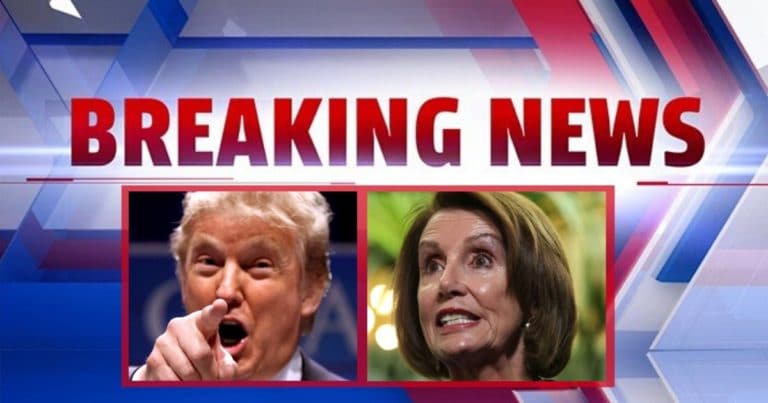 Weeks ago, many Americans applauded Trump for halting funding to the World Health Organization.
Millions of U.S. tax dollars normally go to the U.N.-controlled group. But the president was greatly concerned over how the WHO handled the ongoing health crisis. He wanted to withhold funds until a full review has taken place.
Sounds reasonable, right? Well, not if you're a Democrat eager to find yet another reason to attack the president.
From The Hill:
House Foreign Affairs Committee Chairman Eliot Engel (D-N.Y.), in a letter sent to Secretary of State Mike Pompeo, is demanding the State Department hand over records and information dealing with the decision to halt funding to the global health body.
Democrats on the House Foreign Affairs Committee are demanding State Department documents relating to Trump's move to pull funding from the WHO.
They claimed that though the WHO was "imperfect," we still need to be giving them hundreds of millions of dollars. These Democrats don't seem too concerned about how the global body mishandled the COVID-19 crisis.
Instead, it looks like Democrats, led by Nancy Pelosi, are more concerned with Trump's actions. At this point, it appears that Democrats have pitched a fit or launched an investigation (or lawsuit) over just about every move Trump has made since he entered office.
Honestly, I'm surprised they aren't investigating how Trump's brushes his teeth!
But this is what you want in a legislative body, right? A group of petty children who waste valuable time and resources going after every move the president makes.
Why aren't these Democrats joining the president in investigating why the WHO was slow to respond to the pandemic? Or why it seems the WHO protected (and still protects) China, whose actions have been questioned from the start?
It seems Democrats take it for granted that Trump and his administration are doing all the hard work. He's the one battling the outbreak. His State Department is investigating China and WHO. And his DOJ is working to protect American liberties during the lockdown.
What has Pelosi done? Stall legislation aimed at saving jobs (twice). And complain.
That's it! We haven't seen House Democrats do anything else to aid during this time of crisis. Their current mantra seems to be rewriting the history of this virus, saying Trump was slow to respond.
Although we all know who was really slow.
Now Rep. Engel is wasting time and tax dollars leading another investigation. All for what? To discover Trump did the right thing to suspend aid to the WHO?
With November right around the corner, we need to seriously make sure people like this are no longer in power.
SHARE if you stand with Trump on cutting off the WHO.
Source: The Hill