Trump's Kicking Off His Comeback Tour – Donald Announces His First Appearance This Sunday At CPAC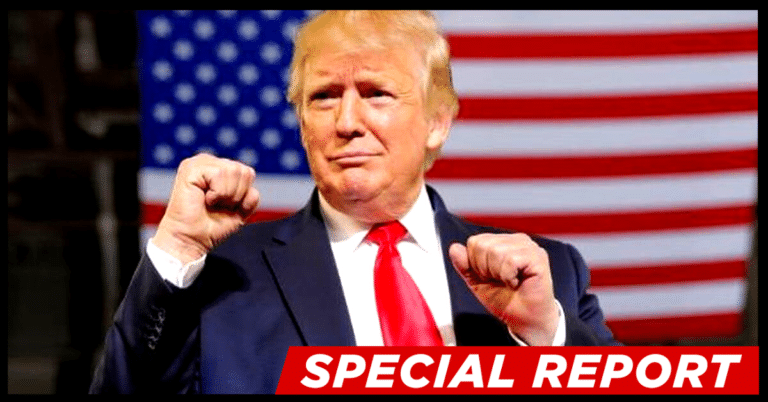 What's Happening:
After dealing with unfair treatment from the media for months, Donald Trump has been in the shadows waiting for an opportunity to come back. His time to shine is just around the corner.
The Conservative Political Action Conference, or CPAC, will be starting in Orlando, Florida this year on Feb 25th.  However, on Sunday, Donald Trump is expected to take charge and address a public audience for the first time since early January.
Our expectations of Trump at the conference will be high. His comeback starts here where he will lead the Republicans in tackling the problems of the current administration.
From Fox News:
Trump is expected to address the conference on Sunday, Feb. 28, two sources told Fox News.

Trump will be talking about the future of the Republican Party and the conservative movement. Also, look for the 45th president to take on President Biden's "disastrous amnesty and border policies," according to a source familiar with Trump's speech.
Firstly, for Trump to be speaking about the future of the Republican Party means he's going to stay politically active. The Democrats trying to force him out of politics doesn't seem to be panning out for them. Shocker.
Likewise, Trump has been out of the picture for too long. People were starting to get worried that the Democrats and the media had finally gotten to him.
But fear not. This conference will prove to everyone that Donald isn't afraid of anyone.
In other words, Trump is here to stay. His dream of MAGA is still alive and well.
From Fox News:
"Our historic, patriotic and beautiful movement to Make America Great Again (MAGA) has only just begun," he said in a statement last week. "In the months ahead I have much to share with you, and I look forward to continuing our incredible journey together to achieve American greatness for all of our people. There has never been anything like it!"
Was there really any doubt that Donald J Trump would stay in politics? A man with this much passion and love for his country would never abandon it.
Key Takeaways:
CPAC will be held from February 25-28.
Trump is expected to speak on February 28th.
Trump will talk about the future of the Republican Party, along with Biden's "disastrous policies".
Source: Fox News