Trump's "All-Star" Team Just Got A Major Boost – His America First Campaign Hires A New Leader, Robert Lighthizer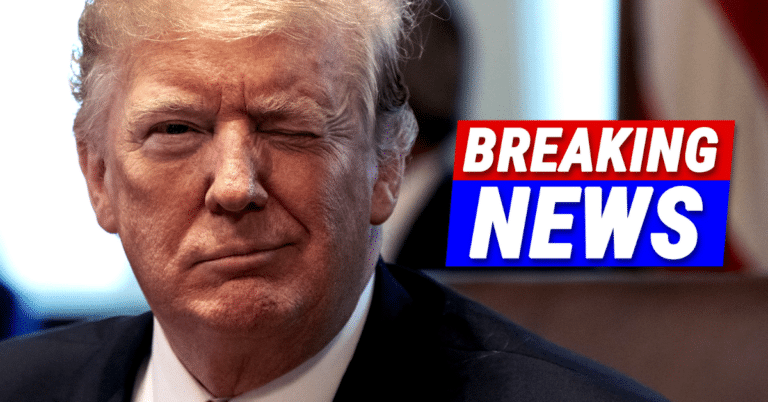 For the time being, former President Donald Trump's plans for 2024 remain unclear. He has hinted strongly that he intends to run again, but there has been nothing official from his camp.
However, he continues to be active and outspoken in politics, and his America First Policy Institute (AFPI) is gaining steam. They're actively recruiting to amp up their influence, too.
And a new leader just signed on — somebody who could really give Trump's campaign a big boost.
As the AFPI keeps growing, they spread a bigger canopy over the entire political sphere. For example, they're opening new branches at a rapid clip.
This includes the Center for American Trade, which is the right-wing group's newest "priority":
According to AFPI chairwoman Linda McMahon, it will "focus on promoting fair trade policies that put America's families, workers, manufacturers, and farmers ahead of the interests of global competitors."
Well, they need a strong leader for such an ambitious concept.
And that leader is going to be former U.S. Trade Representative Robert Lighthizer. He's an important addition to the organization, especially considering his history in Washington.
As AFPI President Brooke Rollins told the Washington Examiner:
AFPI is honored to have Ambassador Lighthizer join our all-star team.

For years, the D.C. and global corporate elites, in the name of free trade orthodoxy, allowed markets and market efficiencies to be an overwhelming influence on policy decisions, but Ambassador Lighthizer, alongside President Trump, changed that trajectory and reengineered our Nation's trade policy to finally put America first.
Lighthizer definitely has the pedigree, and he has a great work partnership with Trump.
He was the lead negotiator on the Trump administration's U.S.-Mexico-Canada Agreement, which replaced the North American Free Trade Agreement. He was also deputy USTR during the Reagan years.
Prior to that, Lighthizer was a trade law attorney for over three decades, acting as a partner with Skadden, Arps, Slate, Meagher & From LLP.
McMahon further praised the new hire, saying the former Trade Rep has made tremendous "contributions to the American economy" and the American worker as well.
When Trump was in the White House, his "America First" slogan – coupled with "Make America Great Again" – really hit home for millions of U.S. citizens, especially blue collar workers.
Trump routinely stood up for the honor of the American worker, and battled the ongoing globalization trends.
Now, with the Democrats back in power in D.C., the country is once again starting to embrace the globalization concept — and once again, American workers and companies say they're feeling slighted.
That's exactly what the AFPI's Center for American Trade hopes to tackle: it seems they intend to fight for homegrown employers and employees.
And Ambassador Lighthizer appears to be a perfect fit.
Key Takeaways:
Donald Trump's America First Policy Institute just scored a big new recruit.
Former U.S. Trade Representative Robert Lighthizer will lead the AFPI's new Center for American Trade branch.
They will work to prioritize American companies and workers, and place them ahead of "global competitors."
Source: Washington Examiner