Twenty States Could Re-Open In A Matter Of Days – CDC Chief Says They Might Restart Within 2 Weeks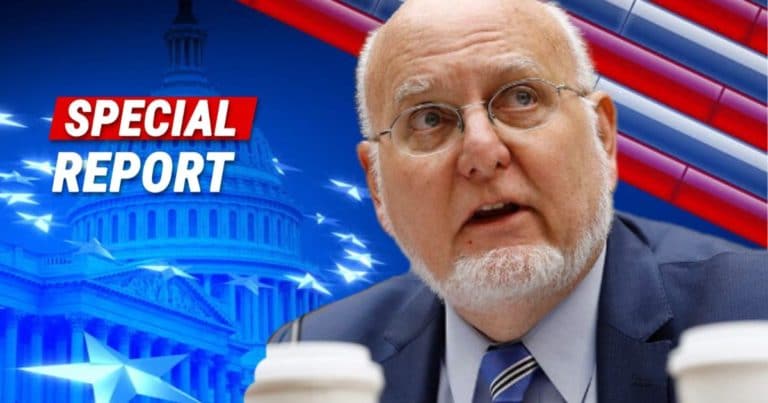 After over a month of government-mandated lockdowns, Americans are demanding to get back to work.
We already know numerous states (including California, Florida, Alabama, and Texas) have announced plans to reopen. Many more and discussing when they can return to normal.
The good news is this isn't being discussed in a vacuum. The CDC chief has been talking about it. And said that some states can open sooner than expected.
From Western Journal:
U.S. Centers for Disease Control and Prevention director Dr. Robert Redfield said Wednesday that a number of the more mildly affected states may be in a good position to re-open come months' end…

John Hopkins data, however, however, suggested as of Thursday that (in ascending order of their case numbers) Wyoming (with 309), Alaska, North Dakota, Hawaii, West Virginia, Vermont, Maine, Nebraska, New Hampshire, South Dakota, Idaho, New Mexico, Arkansas, Kansas, Oregon, Minnesota, Delaware, Oklahoma, Iowa and Kentucky (with 2,707) have accounted for the lowest totals in the nation.
CDC head Robert Redfield said that some states could probably open by May 1. That's less than two weeks from now.
According to John Hopkins data, twenty states have hardly been hit by the virus. States like New York may have already hit their "peak," while these other states appear to have passed through mostly unscathed.
But not their economies. Nearly every state has imposed some form of lockdown. Even those that have virtually no COVID-19 cases obviously suffered from a drop in business and travel.
With data pouring in, we can see which states could be just fine for reopening, at least into the next phase. It's clear that almost everyone will be practicing safe measures, regardless.
Vulnerable populations will be protected. While everyone else will most-likely wear face masks and be diligent with washing their hands.
Honestly, it seems like the only states that should be slow to open are the ones worried about hospital overcrowding, right?
But considering the low number of cases in these twenty states, it's hard to convince their residents to stay inside.
You don't have to look far to hear people say the lockdowns have been worse than the disease. Over 22 million Americans are out of work.
Many children have lost months of classroom time. And the toll on small businesses has yet to be fully felt. Reopening the country is now becoming a medical necessity, unless we want more death and pain.
Thankfully, that day might be coming soon.
SHARE if you're ready to see America open for business.
Source: Western Journal