After Twitter Exec Makes Trial Admission in Congress – Now Top Republican Says Arrests Might Be Coming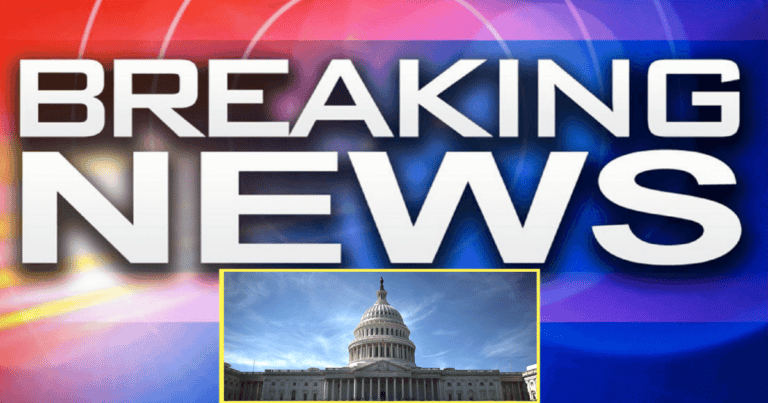 The trial of Twitter executives is in full swing, as Republicans are trying to establish the truth behind the alleged Hunter Biden laptop suppression.
High-ranking Twitter employees and the FBI have rejected claims that the two worked together to keep the story under wraps, so it wouldn't hinder Joe Biden's presidential campaign in 2020.
However, some key items are coming to the surface — and major arrests could be the end result.
First came former Twitter Global Head of Trust and Safety Yoel Roth, who appeared before the House Oversight Committee this week.
He was asked if the social media giant had used disappearing message apps like Signal, Snapchat, or Wicker to communicate with government officials. Initially, this didn't get much of a response.
Deputy General Counsel James Baker said "I don't recall," and former Twitter Chief Legal Officer Vijaya Gadde said "Not to my recollection."
But when it came time for Roth to answer, he said "Yes."
Oversight Committee Chairman James Comer (R-KY) accused Twitter in a press release of colluding with Washington to "censor reporting about the Biden family's shady business schemes."
And he added (via The Daily Caller):
We also know members of Twitter's top censorship team debated how they could justify limiting the spread of the story.

They landed on a policy that even some among them doubted. Americans deserve answers about this attack on the First Amendment and why Big Tech and the Swamp colluded to censor this information about the Biden family selling access for profit. Accountability is coming.
That accountability might come in the form of high-profile arrests, too.
This is what Rep. Clay Higgins (R-LA) warned of during the hearing. He stressed that this investigation is only the first step; arrests and possible punishments could be coming soon after.
BREAKING: @RepClayHiggins warns former Twitter executives this is just the investigation part "later comes the arrest part, your attorneys are familiar with that.. I'd like to spend five hours with these ladies and gentlemen doing depositions surely yet to come"

🔥🔥🔥🔥🔥🔥 pic.twitter.com/FREASWOpgt

— Benny Johnson (@bennyjohnson) February 8, 2023
Rep. Jim Jordan also had a shot at grilling the ex-Twitter staff, and he wanted to know if the FBI instructed Twitter to silence the Biden laptop story.
He also asked if the story violated Twitter policy and in response, Roth answered that in his view, "it did not." He added that the company disagreed, and said the story did violate their policies.
Jordan then sounded off:
You know what I think happened, Mr. Roth? I think you guys got played. I think you guys wanted to take it down; you saw what the chairman put up where you said everyone in the White House is a fascist.

I think you meet with these guys every week; we know that's been established in the Twitter files. … I think you guys wanted to take it down; I think you guys got played by the FBI.
He's citing the much-discussed Twitter files, released by new boss Elon Musk last year.
Musk reportedly found plenty beneath the surface at the company, and the information released in the Files apparently flew in the face of previous statements by Twitter executives.
Musk later tackled the issue of Twitter allegedly colluding with the federal government, and said it all "turned out to be true."
However, the FBI and Washington continue to maintain their innocence, and these former Twitter executives are dodging and denying as much as possible during the trial.
Key Takeaways:
A Twitter executive admitted to using disappearing message apps to communicate with the federal government.
Rep. Clay Higgins warned that the trial was just the first step, and that arrests might be coming later.
Rep. Jim Jordan said he believes Twitter "got played by the FBI," and that executives wanted to suppress the Biden laptop story from the start.
Sources: The Daily Wire, Fox News