Ukraine Pulls Back Curtain On Biden – Claims Burisma Paid The Vice President Over $900,000 For Lobbying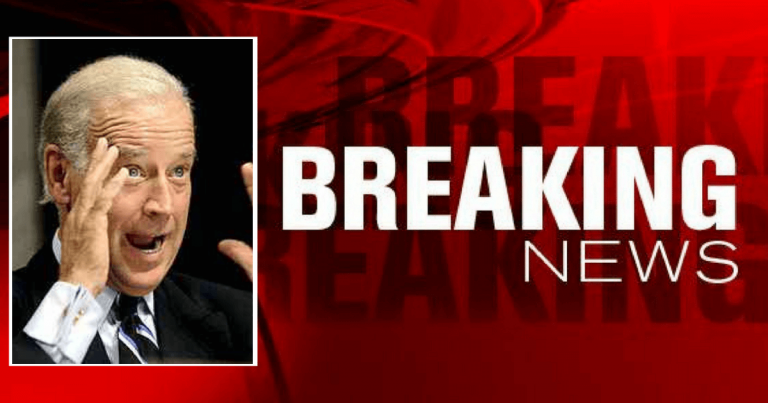 Biden should be sweating now!
Take a look at this huge development in the Biden case that the media is conveniently ignoring.
We are now learning about a huge accusation leveled at—not Hunter Biden—but Joe himself.
It's common knowledge that the former Vice President's son was working for a Ukrainian company. At the same time, Biden pressured the country to fire a man investigating the company.
A pretty clear conflict of interest. Yet, Democrats just looked the other way. When Donald Trump wanted answers, they tried to impeach him!
But the evidence is stacking up that Joe had a very chummy relationship with groups within Ukraine.
According to this bombshell report—he's being accused of profiting off his ties in a big way.
From NY Post:
Derkach held a press conference earlier Wednesday in Kyiv where he claimed to have documents showing how Burisma Holdings paid Joe Biden the lobbying fees.

"Funds in the amount of $900,000 were transferred to the US-based company Rosemont Seneca Partners," Derkach told reporters, referring to the investment company the younger Biden founded with Chris Heinz, the stepson of former Secretary of State John Kerry.
Woah – a Ukrainian politician is now accusing Joe Biden of receiving $900,000 for "lobbying activities" from Burisma , which Derkach is claiming were routed to him through Seneca.
Burisma Holdings is the very same company his son was working for (and getting paid $50,000 a month).
Now, hang on, Biden claimed he had no clue what his son was doing. He even said he NEVER discussed Hunter's work.
But now he's accused of taking payments from the same company as Hunter was.
If this accusation doesn't get you angry, it should.
Imagine if this was Donald Trump and one of his sons. If the Left even heard Trump was accused of taking $900,000 for "services," right as he was threatening the Ukrainian government—they would have a field day.
Trump would be deemed immediately guilty just for the appearance of wrongdoing.
Remember, Biden admitted he threatened to withhold $1 billion in aid unless Ukraine fired the man investigating Burisma.
And this accusation would make this case much more than a conflict of interest. Is would cross so many lines.
But is the House investigating Biden? Is our media reporting on these facts? Of course not.
They are trying to convince you that it was Donald Trump breaking the law. Looks like Democrats are totally blind to anything their own party members are accused of.
It's about time Joe, Hunter, and every last Democrat wrapped up in gets investigated, not Trump who was trying to investigate them.
SHARE if you want Joe Biden investigated immediately!
Source: NY Post