Veterans Day Poll Turns Heads Across the Nation – Americans Actually Say Honoring Veterans Among Most Important Holidays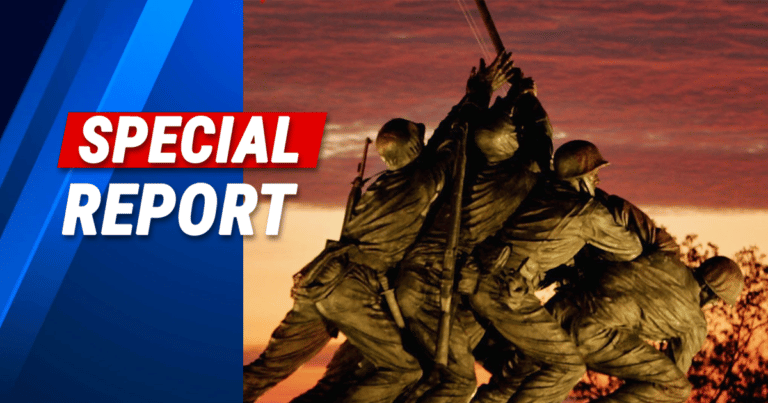 What's Happening:
November 11, is Veterans Day, a national holiday during which we honor the men and women who served in the Armed Forces. The day began as a moment to commemorate the end of World War 1 but has come to celebrate all those who fought for our freedom.
In our increasingly divided country, you'd think only a few Americans respect and celebrate this holiday. But a new poll asked Americans what they thought of Veterans Day. And this was the eye-opening response. It seems most Americans have the right idea.
From Rasmussen Reports:
Today is Veterans Day, and the number of Americans who believe it is one of America's most important holidays is at an all-time high.

The latest Rasmussen Reports national telephone and online survey finds that 55% of American Adults consider Veterans Day one of our nation's most important holidays. Only seven percent (7%) consider it one of the least important, while 34% view it as somewhere in between.
According to this new poll, a majority of Americans consider Veterans Day an important holiday. More than half, 55%, say it is among our nation's most important holidays. Only a small few, 7%, think it was "least important."
This is good news. Most Americans think Veterans Day is important, meaning they embrace a day when we honor and celebrate our soldiers. They recognize how much they sacrificed for our freedom and safety. And they welcome one of two days when we remember them.
Despite what some conservatives might think, even many liberals honor our servicemembers. This is one of many issues Americans can find common ground on. Our Armed Forces work tirelessly to protect our nation.
Most of us have family who has served in the military. If not parents or siblings, most of our grandparents fought in WWII. We all have a connection to the people who fought to preserve our nation. And each year, it is our duty to remember them and express our gratitude.
Even with so much division and disagreement, this is something we can unite over. Veterans Day is something all Americans can cherish and support.
Perhaps it can be the start of a unifying trend.
Key Takeaways:
A new poll found a majority of Americans believe Veterans Day to be a top holiday.
The poll found that 55% of Americans consider it among the most important days.
Only seven percent of those asked thought it was "least important."
Source: Rasmussen Reports