Veterans Day Parade Was Going Broke – Then Donald Trump Stepped In, And Now He's Speaking At It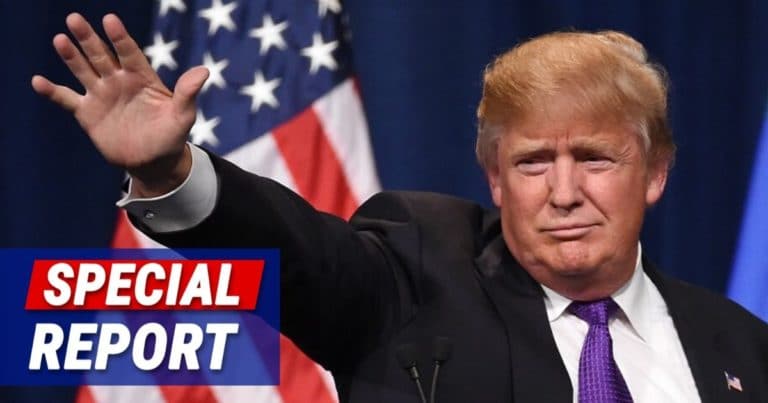 Our veterans were in deep trouble – so Donald did what only Donald does!
Today, we honor and remember the men and women who fight so we can be free.
Veterans Day is a special moment in our year, where every American can appreciate our servicemen.
We also are taking the chance to tell a heart-warming story about our Commander in Chief.
Liberals love to question Donald Trump's patriotism. But guess what? He was the only person willing to help out our veterans when they needed it in a big way.
This is what he did over twenty years ago when others refused to budge.
From Daily Caller:
Less than three months before the 1995 Veterans Day parade, in mid-August, organizers had just $1.21 in the event's bank account after receiving nothing from the 200 corporations, including military contractors, they had reached out to for financial support, The New York Times reported in 1995…

It was at that point then-businessman Trump stepped in and saved the event by contributing between $325,000 and $375,000, parade organizer Vincent McGowan told CNN in 2016.
Wow. The New York City Veterans Day Parade was broke. Until Donald Trump donated a big sum of money.
Then, all those corporations who refused to help, opened their wallets and secured the event funding.
Can you imagine all these companies—including military contractors—just refusing to sponsor a Veterans Day parade?
Talk about greedy!
Only after Trump pitched in with his support did everyone else follow suit. I guess he's been leading for years, huh?
And what is he doing on Veterans Day this year?
President Donald Trump will lead New York City's 100th annual Veterans Day Parade… becoming the first sitting president to accept the honor…
Now, after saving this parade, he is the first president to actually lead it. In fact, the parade has been offering this invitation to the president since 1985.
Only Donald Trump has agreed to attend.
Once again, he's leading.
How much do you want to bet all future presidents will follow his lead and speak from now on?
SHARE to thank Trump for supporting our veterans!
Source: Daily Caller