Jon Voight Records Message For Trump Supporters – Donald Blasts It Out To Inspire Them All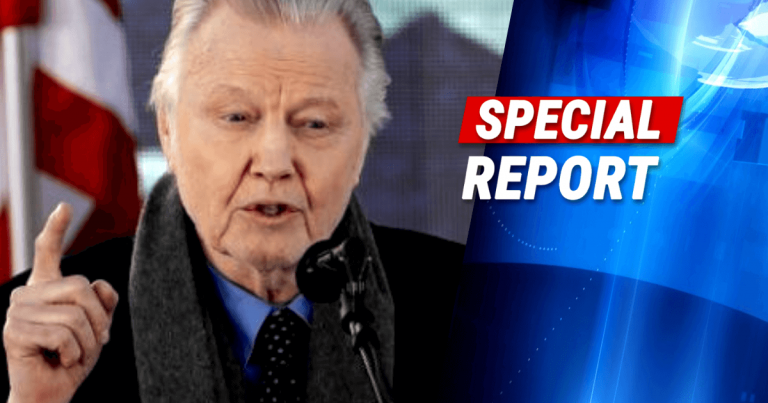 Voight just fired up the troops – best thing I've seen all month!
While most of his Hollywood colleagues can't stand our President, legendary actor Jon Voight has been standing up for America.
He is unapologetically supportive of President Trump and his administration. Time and again, we've seen the caliber of this patriot.
He goes out of his way to help others—especially our brave veterans.
Once again, Voight has a powerful message for America and Trump supporters.
And President Trump himself blasted it out so that everyone could hear it.
From Trump's Twitter account:
Thank you Jon, working hard! https://t.co/R4yrKCcr8x

— Donald J. Trump (@realDonaldTrump) August 20, 2019
This is a timely message from a true, American hero.
Jon Voight, defying the establishment of Hollywood, calls on all Americans to support a president working to put us first.
He stands up to the hate and poison being spewed from the left. All across the country, leftists and their thugs in Antifa use violence to suppress Americans.
But Voight is calling on all Americans to stand up for this country, our freedoms, and our leader.
Much like his previous video, Voight is inspiring Americans to back a man that is making us great again.
All the cards on the table for 2020. The left is more radical than it's ever been. Their agenda would cripple and bankrupt our country.
And they have the mainstream media supporting them.
Voight is calling on all patriots not to give up or give in. We have to rally around a president that puts Americans—not the elite—first.
SHARE if you are inspired by Jon Voight's powerful message!
Source: Twitter