VP Mike Pence Stands Up For Patriotism – Slams Nike For Being Un-American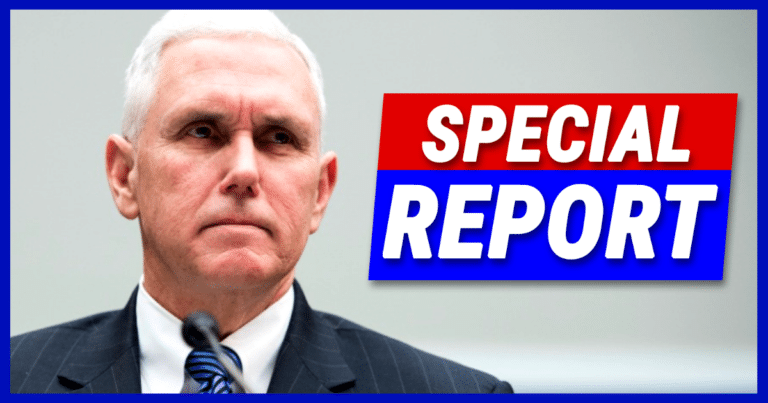 Thank your lucky stars every day that we have a vice president like Mike Pence.
While the media focuses all its attention on Donald Trump, Pence is hard at working for Americans.
He holds up Trump's America First agenda with integrity and resolve. And when Americans are faced with challenges, he quick to side with patriots.
That was true after Nike, shocking the world, sided with the communist regime of China and its ongoing suppression of Hong Kong.
The company, which claims to defend, "social justice," has ignored the protests by Hong Kong residents for equal rights.
So, Vice President Pence dropped a hammer on this major corporation.
From Twitter: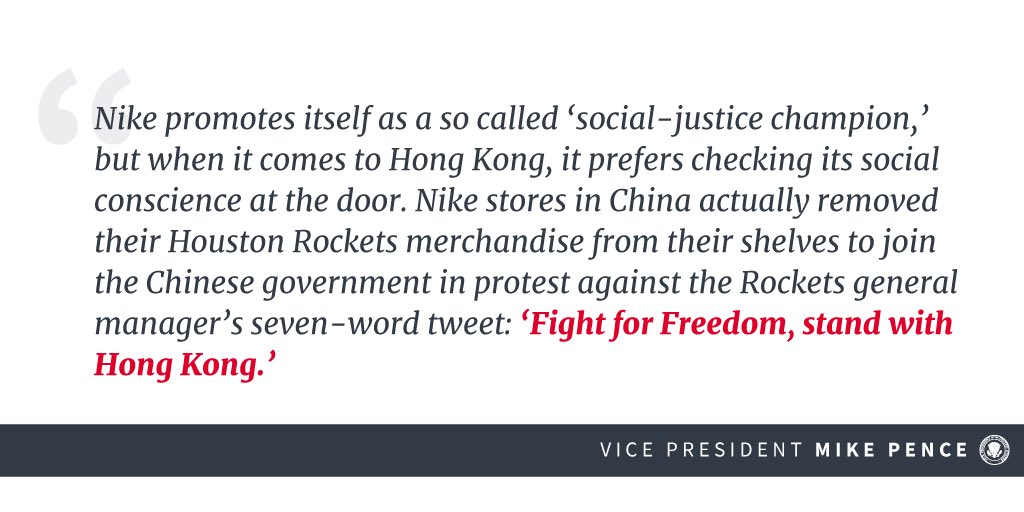 BOOM!
Mike Pence called out the hypocrisy of this "social justice champion," as Nike sided with the communist government of China.
Nike stores in China actually removed Houston Rockets merchandise after the manager showed support for Hong Kong.
The battle for Hong Kong's freedom continues to rage. Every American—and American company—that claims to love freedom cannot sit back and side with China.
Yet we've seen a shocking number of companies and public figures (including athletes) either Hong Kong's struggle or side with China.
Most of them are also liberal and claim to support social justice.
How can that be, when the oppressive communist regime of China continues to deprive Hong Kong of its freedom?
Hmm… could it be because these people and companies—including Nike—do so much business in China? Could it be that Chinese companies have invested millions, if not billions, into these companies' bank accounts?
Perhaps this social justice champion company is afraid they'll lose money if they actually backed their word and supported Hong Kong?
Mike Pence calls out this company for backing down when it most counted. Nike can claim to care about social justice all they want, but when Hong Kong citizens needed them, they turned away.
Nike is an American company that should stand up for AMERICAN values.
I guess they are more interested in profit. SAD!
SHARE to spread the word if you agree with Mike Pence that Nike is checking their conscience at the door!
Source: Twitter