After Warren Asks Donor To 'Have A Beer' With Her – Elizabeth's Plan Comes Crashing Down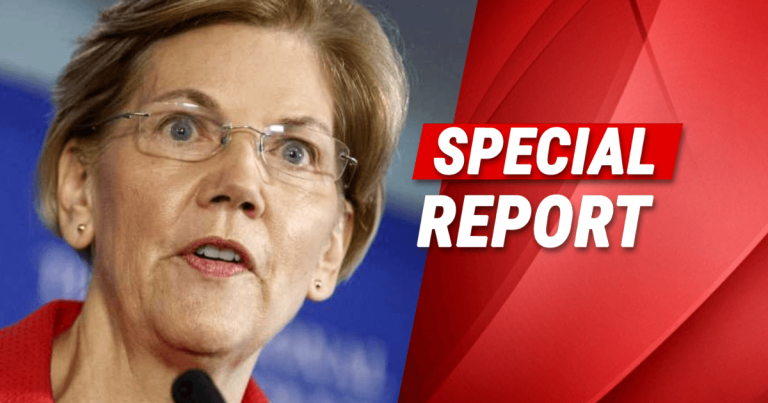 Elizabeth Warren just made another blunder – this time she's not getting away with it!
Here's What Happened:
According to the liberal media, Warren is now the Democratic frontrunner. That's not necessarily saying much with this field.
Despite the polls, Warren is struggling to appear "down to earth" to voters.
She tried once to appear like a "regular person" by drinking a beer during a live stream. Even Democrats admitted it was one of the most awkward moments of this primary.
But instead of firing the person that recommended that, she just doubled down.
Because she just offered one donor a chance to join in the awkward fun.
From The Federalist Papers:
Elizabeth Warren offered a "select" Twitter donor a chance to meet her and have a beer, or coffee, or tea, or whatever in exchange for some cash.

"We're flying one lucky winner and a guest to grab a beer (or coffee, or tea, or whatever) with me—hotel and flights are on us! Want a chance to win? Sign up here to enter!"
How do you think this went down? Warren is trying to entice donors by flying one "lucky" person to have a beer with her.
That might be enticing, if it was Trump offering it (though he doesn't drink), because he's an interesting person with a good sense of humor.
But Elizabeth Warren? The woman's claim to fame is pretending to be an American Indian. Not great, lady.
The Reaction:
This offer didn't even go over well with her own fan base. Because the responses online?
Let's say they weren't kind.
From The Federalist Papers:
"You are ripping people off, it pains me to say this, because I had thought you were the one to support! When you sign up on your website it automatically takes you to you donate page!"

"It was either enter the contest to see you Elizabeth or schedule my colonoscopy, I've chosen the colonoscopy as being less painful, thanks though!!!"

"What about climate change and CO2 emissions? Seems kinda frivolous to be flying people across the country to have a beer."
Here's Adam's Take:
Users roasted Warren for flying a single person across the country just to have a beer.
Good point! Not very friendly to the environment for you Democrats, is it?
Others mocked her last beer-swilling appearance. Some said they'd rather do anything else (even get a colonoscopy) than have a beer with her!
Wow, talk about painful.
Maybe Warren shouldn't try so hard to get people to like her. Maybe she should just—I don't know—endorse policies that put Americans first?
I bet that would win over a lot of voters.
But what am I saying? She's a Democrat—so that will never happen.
SHARE if you think Trump would beat Warren in a landslide!
Source: The Federalist Papers