Hours After Warren Takes Lead Over Biden – Video Of Her Lying About School Firing Slips Out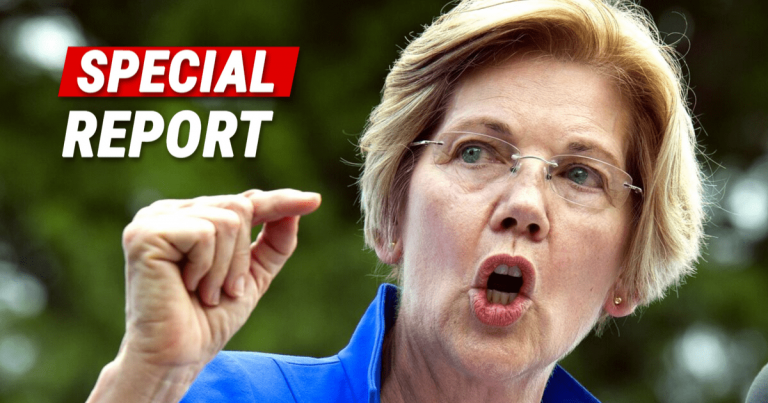 Elizabeth thought she safely took the lead – but this recording could take it all away!
Senator Warren has played a pretty impressive campaign so far, but it could quickly go down the drain.
No one thought she had a snowball's chance in hell after her "Pocahontas" gaffe with President Trump.
But she soldiered on, running to the left of Bernie Sanders' socialism and taking advantage after Joe Biden's many stumbles.
Now she's leading in national polls and many early state primaries, but her latest gaffe is looking pretty bad.
It makes her fib about being Native American to get into school look tame in perspective.
See, Elizabeth Warren said she got fired from teaching because a principle saw she was "visibly pregnant." Here's what she claimed, from Fox News:
"By the end of the first year, I was visibly pregnant, and the principal did what principals did in those days," she said. "Wish me luck and hire someone else for the job."
That would be pretty bad. Except now video has surfaced where she, in her own words, tells a very different story. Listen to what she said this year, and then what she said in 2007:
"I went back to graduate school and took a couple of courses in education and said, 'I don't think this is going to work out for me,'" Warren continued. "I was pregnant with my first baby, so I had a baby and stayed home for a couple of years, and I was really casting about, thinking, 'What am I going to do?'"
Elizabeth, I'm not sure what you're going to do now!
Looks like Warren might be lying once again. Now she could easily explain this if she wanted to, but her signature is to avoid and ignore.
But it looks like the the Democrats' new frontrunner has a bad habit: faking her past and making up stories to get ahead.
She paints herself as the poor Native American pregnant woman up against the strong white man.
Well, Elizabeth, we actually wish you the best of luck in winning the nomination. Why?
Because Donald Trump would beat you in a landslide. He's not going to let you get away with stories like this, or with policies like Medicare-for-All.
But of course the mainstream media is quiet on Warren's story.
It's going to take the American people getting it out to knock her down a few pegs.
SHARE to make sure everyone sees Elizabeth Warren's latest lie!
Source: Fox News